Kim Kardashian's New Fragrance Just Made a Record-Breaking $10 Million In One Day
Beauty mogul Kim Kardashian's new fragrance, Crystal Gardenia, makes record breaking sales.
---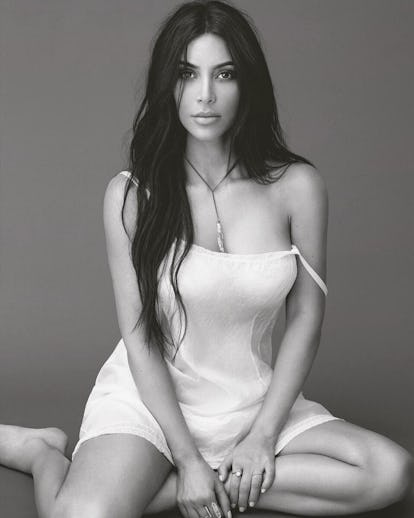 @kimkardashian
Kim Kardashian West is continuing her takeover of the beauty world.
Although she has lent her names to makeup, perfume and skincare brands in the past through licensing deals, the reality TV star and mogul now owns her own beauty company, KKW Beauty. Back in June, Kardashian West launched her brand with a a contouring kit, which sold out in three hours and racked in an estimated $14.4 million in sales — in just 5 minutes. So, it's no surprise that the newest addition to her brand, the fragrance Crystal Gardenia, is already an instant success, too. In only one day, Kardashian West's KKW fragrance has already made $10 million in sales, surpassing industry records by other global beauty powerhouses.
With this much success in less than a year, Kardashian West is on a fast track to becoming an overnight beauty mogul. Of course, she isn't the only one in her family with a record-breaking beauty business. Her little sister Kylie Jenner owns Kylie Cosmetics, which is estimated to be worth a billion dollars by 2020, proving the Kardashian-Jenner family have officially shaken up the beauty world thanks to their every-growing social media power.
So what's next? The products remain to be determined, but no matter what they are, we're guaranteeing they will be a success.
Watch: Here Are the Real Heroes of the Kardashian Jenner Family Empire