Don't Mess With Kim Kardashian
Snapchat drama, a new tattoo for Zayn Malik, and a sea change for Hamilton.
---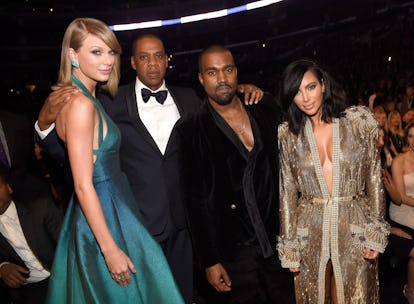 WireImage
Baton Rouge A gunman opened fire on police in Baton Rouge, Louisiana, early Sunday morning, killing three and injuring three more. According to videos he posted to his Youtube account earlier in the month, he acted in retaliation against the recent killings of Philando Castile and Alton Sterling at the hands of police, events that sparked off a series of peaceful protests across the country as well as a shooting in Dallas.
Erdogan, Recep Tayyip Still the president of Turkey, in spite of an attempted military coup over the weekend. Now, he's detaining and pledging to purge members of the military believed to be involved with the effort.
Hamilton In lighter news, though somber in its own way, the original cast of Hamilton is slowly taking its final bows — first, Lin-Manuel Miranda and Leslie Odom, Jr., departed, and now Daveed Diggs, who plays Lafayette and Jefferson, has ended his run.
Kardashian, Kim Well and truly broke the internet once and for all when she posted the much-alluded-to video depicting Kanye West vetting lines from "Famous" on the phone with Taylor Swift to her Snapchat. Twitter is still transfixed.
Kusama, Yayoi The 87-year-old Japanese artist reimagines The Little Mermaid in pen, ink, and surrealism.
Lagerfeld, Karl Was bored; decided to collage his latest Chanel campaign.
Mal, Palmiers du Where the male models are… "just… hangin'." In their caftans.
Malik, Zayn Got a UV tattoo of a lightsaber on his middle finger, because he'll always be a teenage boy to us.
New York Fashion Week: Men's In its third season, a smaller circus than its transatlantic counterparts — but one filled with notable debuts and Pokémon sightings, nevertheless.
Watch W's most popular videos here: