Take a Selfie with Kim Kardashian
Now at Madame Tussauds in London. What are you waiting for?
---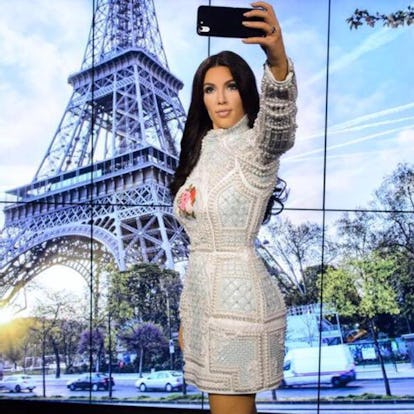 Attention, this is not a test. On Thursday afternoon in London, Madame Tussauds debuted its newest wax figure: Kim Kardashian in a prime selfie-taking pose. Wax Kim, which, lets be honest, should be the name of the beauty salon she opens in the future, is wearing a the Balmain Fall 2012 dress that Ms. Kardashian wore to her own bachelorette party in Paris.
If you would like to pretend you were there, you're in luck. Behind Wax Kim is a green screen that changes location—from Washington D.C. to the Taj Mahal. Classicists can even opt for Paris.
Learn how to take a selfie like a supermodel here: