Kylie Cosmetics Expands Her Beauty Empire with 30 Shades of Concealer
Kylie Jenner launches 30 shades of concealers for Kylie Cosmetics
---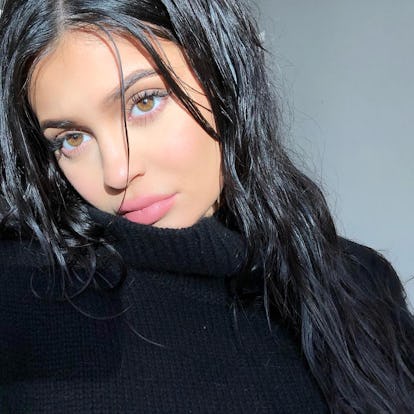 @kyliejenner
It's official, Kylie Jenner is continuing her beauty takeover. In a departure from the highly successful lipgloss kits the self made makeup mogul has become known for, the Kylie Cosmetics founder is now expanding her line. Announcing her beauty collaboration, the Silver Series, to her 99 million Instagram fanbase, Jenner hinted at a few unexpected launches to come, saying,"I have a lot more surprises for you guys!". However, it wasn't Jenner's 20 new lipsticks shades that have beauty fans excited, but rather her new line of Skin Concealers.
Taking a cue from beauty guru, Rihanna, whose all inclusive makeup line, Fenty Beauty, houses 40 shades of foundation for all skin types, Jenner follows with her varied range of concealers. With 30 new shades of concealer ranging from fair to deep dark, officially launching on the December 13th, Jenner is ushering in a new era for the Kylie Cosmetics brand. Exclaiming to her fans,"Can't wait for you guys to try this formula!", Jenner continues on to explain her new line, "It's lightweight and designed to give a flawless skin-line finish." And with one more product launch yet to be revealed, these days the 20 year old has plenty of business endeavors, like her Topshop x Kylie Cosmetics pop up shops, to keep her busy in the meantime.
While Jenner's brand is a cosmetic powerhouse that's quickly on it's way to becoming, by some estimates, a billion dollar company by 2020 with her just lipstick products alone, maybe Jenner is now aiming higher.
[#article: /articles/5a1c34814f5a8a41db5b3ee9]||||||