Living On La Prairie
Who says a visit to the doctor can't be relaxing? Armand Limnander finds bliss in a clinic.
---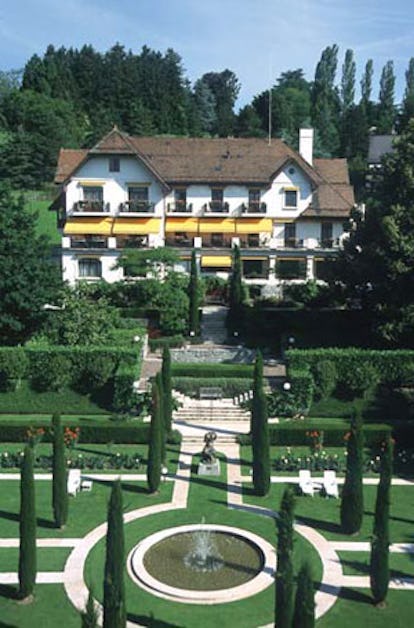 Where can you go for a Thai massage, a seaweed treatment, a sleep consultation, an aqua-gym class, a pinch or two of Botox, and—why not—a hip replacement? Clinique La Prairie is probably your only bet.
Located outside of Montreux, Switzerland, La Prairie is celebrating its 80th anniversary this year. Since 1931, it has been a magnet for pooped-out celebrities, tycoons, and heads of state, who are especially drawn to its cell therapy "rejuvenation" treatment. Though still derived from sheep liver cells, the serum has evolved considerably since 1953, when Pope Pius XII was famously administered a few invigorating injections. For one thing, the potion is now taken orally. According to Adrian Heini M.D., La Prairie's medical director, benefits— including a heightened immune system, more energy, and better sleep—often last up to two years. Side effects may include (not surprisingly) nausea and, on rare occasions, allergic reactions, which is why the treatment is only administered in a clinical setting.
The combination of medicine and relaxation extends to every aspect of one's stay at La Prairie. There are three operating rooms and a staff of around 50 at the medical center, which is connected to the spa. But even clients who are visiting for a weeklong tune-up—say, to take a breather with the stunning view of Lake Léman as a backdrop and shed a couple of pounds on their way to Gstaad—need to give a blood sample upon arrival. A doctor creates a chart, and subsequent consultations determine which approach is best suited to each individual—from gym routines to the amount of calories shaved off the gourmet meals prepared on-site.
"Here, there is always a medical focus," says Heini. "We're not interested in competing with spas in Bali."
Photo: courtesy of the location