Hospitalized Lady Gaga Cancels Rock in Rio Performance Due to 'Severe Physical Pain'
"I ask for your grace and understanding."
---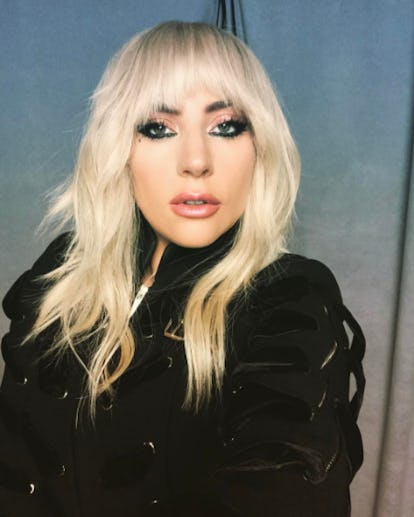 instagram.com/ladygaga
Lady Gaga was slated to take the stage at the music festival Rock in Rio tomorrow, but her plans have changed. The singer has cancelled her upcoming performance in the wake of being hospitalized, as she revealed to her fans on social media. "Lady Gaga is suffering from severe physical physical pain that has impacted her ability to perform," reads a statement posted to her Instagram and Twitter accounts. "Ault, she sadly must withdraw from this Friday's Rock in Rio performance. Lady Gaga is under the care of expert medical professionals. She sends her love to all her fans and understanding." Gaga also posted a note directly to her fans in the caption of a photo showing an IV hooked up to her arm, writing, "Brazil, I'm devastated that I'm not well enough to come to Rock In Rio. I would do anything 4 u but I have to take care of my body right now. I ask for your grace and understanding, and promise that I will come back and perform for you soon. ??I'm so sorry, and I love you so much. ?"
Though she didn't elaborate on the pain, she did reveal that her recovery isn't strictly centered around her hip pain. "I was taken to the hospital, it is not simply hip pain or wear and tear from the road, I am in severe pain," she wrote showing a photo of the tattoo beneath her hair. "But am in good hands w/ the very best doctors. Please don't forget my love for you. ? Remember years ago when I tattooed Rio on my neck, the tattoo was written by children in the favelas. ??R✝️O You hold a special place in my heart I love you."
The pain, however, could be linked to Fibromyalgia, a chronic muscle pain and tenderness that the artist officially revealed she suffers from earlier this week, on the heels of a documentary about her experiences with it premiering at TIFF. Dubbed Gaga: Five Foot Two, the film follows her as she looks for a treatment that works. "In our documentary the #chronicillness #chronicpain I deal w/ is #Fibromyalgia I wish to help raise awareness & connect people who have it," she explained on Twitter.
Gaga appeared to be in good health while promoting the film at TIFF, stepping out onto the red carpet with a look that recalled her FAME era.
Watch the teaser for the documentary below, which arrives on Netflix September 22.
Related: Lady Gaga, the Actress, Is Just as Outrageous as Lady Gaga, the Pop Star, When It Comes to Street Style
Fall Fashion Advice from a Very Young Stylist: