Lady Gaga Was Once Advised to Get a Nose Job
But she loves her nose as is.
---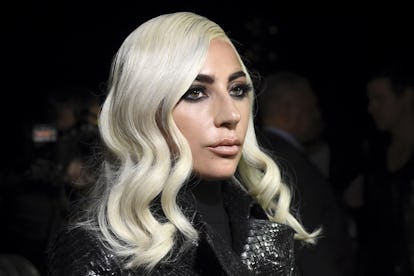 ANNE-CHRISTINE POUJOULAT
Lady Gaga is already one of the most talented pop singers, and now she's set out to be Hollywood's next star, but she hasn't avoided facing criticism along the way.
During the London premiere of A Star Is Born, Gaga told Sky News about the depressing advice she once received at the beginning of her career.
"I was told when I was first starting out that I should get a nose job," she told the publication. "But I didn't, because I wanted to be who I was." She also told The Mirror that the experience happened before she had released her first single.
"I said 'No,'" Gaga said. "I love my Italian nose."
Gaga, of course, has always embraced who she is, and has encouraged her fans to do the same, so it's no surprise that she remained that way.
"If people wanted me to look like a sexpot, I would look like the opposite," she said. "If they said, 'Try dancing and looking this way,' I would always flip it on its head and do it my way."
In her first film, A Star Is Born, Gaga plays Ally, an aspiring singer who forges a creative and romantic relationship with the hard-drinking singer Jackson Maine, played by Bradley Cooper, who also directed the movie. Ally struggles with her looks in the film, which is something Gaga experienced herself early on in her career. Cooper incorporated elements of her life into the film after they spoke about her experiences. He also had her strip off her makeup for the role, even enforcing a makeup ban on set. "It put me in the right place I needed to be," she explained. "When my character talks about how ugly she feels, that was real. I'm so insecure."