Lapo Elkann, Fiat Dynasty Scion, Is Arrested, Again
The 39-year-old grandson of Fiat's founder, and a fashion designer in his own right, slips back into trouble for allegedly faking his own kidnapping in New York.
---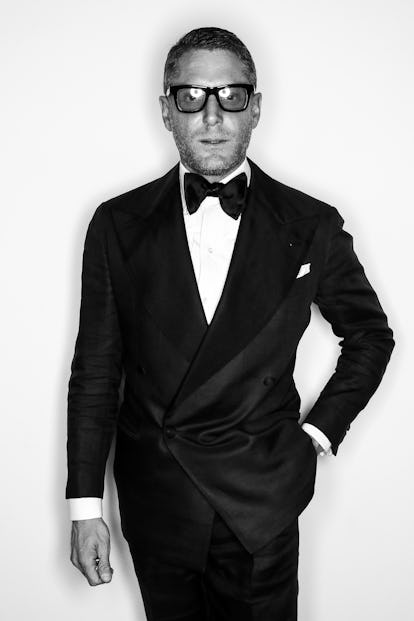 Getty Images
Over Thanksgiving weekend, many of us attempted to slip subtle hints to family members regarding personal holiday wish lists. Or tried to disguise Black Friday shopping as a family bonding experience. For Lapo Elkann though, the notorious Italian playboy and auto industry scion, the best way to get quick cash from his family was to fake his own kidnapping.
On Sunday, Elkann was arrested in Kips Bay, Manhattan on suspicion of making a false police report. At the time, he was with a with a 29-year-old man. This is all the information confirmed at the moment, though the New York Post reports he was allegedly in need of funds following an expensive drug binge, (approximately $10,000), and that a call was made to a family representative, leading to the arrest of another suspect.
Unfortunately for Elkann, this is not his first run-in with the law, or illegal substances for that matter. In 2005, he made headlines for overdosing on drugs in the apartment of a prostitute in Italy, leaving him in a three-day coma.
Elkann is the grandson of Giovanni Agnelli, who founded the Italian car company, Fiat in 1899. He also has his own luxury lifestyle and eyewear brand, Italia Independent, as well as a luxury car and private plane customization company, Garage Italia Customs. He can often be found at fashion weeks around the world, and the party circuit, of course. In fact, he is scheduled to host a party Thursday during at Art Basel Miami Beach to promote a new line of sunglasses with New York's The Surf Lodge. In the past few weeks, he's been active on Instagram, sharing his plans to travel for "business and creative projects." He also posted following the election of Donald Trump that "like him or not," he wishes him "good luck."
Elkann's recent behavior is perhaps not unlike that of the art industry scion Harry Brant, who was arrested this summer for not only taking a taxi and dashing, but also for the possession of drugs. Brant also took to Instagram to joke about his arrest, because as both Brant and Elkann prove, for scions, life will always go on, no matter how many fashionable scandals you create.
And while there are many questions and rumors swirling, one that sticks out is: What, exactly, was Elkann doing in Kips Bay?