Laura Dern Is Reportedly in Talks to Reunite With Meryl Streep in Little Women
It would be a Big Little Lies mini-reunion.
---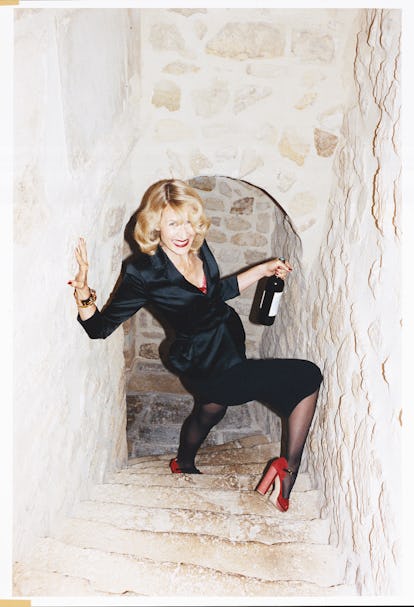 Juergen Teller
Laura Dern might be joining Meryl Streep on her journey from modern-day Monterey, California, to Civil War-era Massachusetts—and from Big to Little—later this year. According to The Hollywood Reporter, Dern is currently in talks to join the cast of Greta Gerwig's adaptation of Little Women, to which her Big Little Lies costar Streep is already attached. Though it's unclear which character from Louisa May Alcott's 1869 classic Dern is in the running to play, Streep was recently revealed to be portraying the titular little women's Aunt Josephine March, leaving the door wide open for Dern to step into the shoes of their beloved mother, whom the March girls fondly refer to as Marmee.
Though Streep was originally assumed to be playing Marmee when her casting was announced in June, producer Robin Swicord confirmed to The Los Angeles Times a few days later that that was not the case—unless, of course, Streep wants it to be. "Meryl Streep gets to play any part she wants to play," Swicord joked, but noted that the Oscar winner was, in fact, slated to play Aunt March.
Also confirmed to star in the upcoming film, which is set to begin filming in early October, are Emma Stone, Florence Pugh, and James Norton, as well as Saoirse Ronan and Timothée Chalamet, both of whom previously worked with Gerwig in 2017's Lady Bird. This particular adaptation, written by Gerwig, will likely show the March women in a different light than that of previous TV and film versions; Swicord said Gerwig's screenplay jumps back and forth in time and focuses less on the March girls' childhoods and more on their respective journeys into adulthood.
If Dern does sign on to the film, there's a good chance it'll be due to Streep's influence. In March, while attending the 2018 Oscars, Dern referred to Streep as "my icon, my legend" and discussed the good fortune of getting to spend time with that legend on the BLL set. "Because of Big Little Lies, we had brunch and lunch. I looked at her after four days of this and said, 'I've had every meal with Meryl Streep. How did this happen to me? It's the greatest week ever!'" she said.
Related: Laura Dern Got a Legendary Sundae on Her Favorite Birthday