Listen Up New York: Today's Your Last Chance to Register to Vote
And it's never been easier. Make sure you're all set for November 8.
---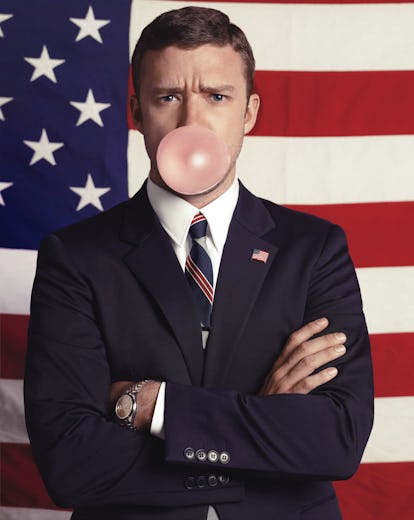 Photo by Michael Thompson, styled by Edward Enninful.
Whether you're decidedly in Vivienne Westwood's camp when it comes to Hillary Clinton or if Donald Trump's stance on makeup makes your blood boil, your vote counts in the upcoming election, which is undeniably set to be a game-changer long after the big day on November 8.
It's not just because the first debate resembled a row between Leslie Knope and Michael Scott that the battle between the two major party candidates has lately been dominating the mainstream: A spate of "October surprises" in recent weeks – disturbing allegations for the republicans and a whole host of messages that definitely weren't just yoga emails for the democrats – have made the election impossible to ignore.
For many, this won't just be an epochal election, but the first one they'll take part in. For what it's worth, a whole army of newly 18-and-up celebrities like Hailey Baldwin, Kylie and Kendall Jenner, Bella and Gigi Hadid are eligible to vote for the first time. Whether that matters to you or not, a host of publications has teamed up with #OurVoteCounts to make it easy young voters to head to the ballot box.
Select your state to get started below – because your vote really does count.