Maripol: Star 80s
The one-name wonder behind Eighties-era Madonna is back.
---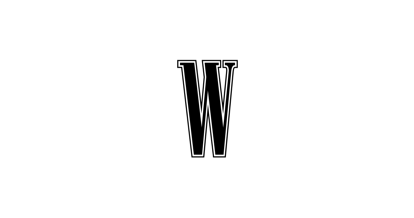 Anyone who was alive and had eyes in the 1980s remembers Madonna's "Like a Virgin" look. What not so many know is that credit for her famous cross earrings and the multiple rubber bracelets that every teenager wore at the time goes to Maripol, the French-Maltese-Lebanese photographer, designer, and artist, who also styled Debbie Harry for her Blondie debut and produced the film Downtown 81, starring a 19-year-old Jean-Michel Basquiat. Maripol is now back on the scene thanks to a collaboration with Marc by Marc Jacobs on T-shirts and saucy plastic and rubber jewelry. Her Polaroid work hangs in the traveling exhibition "Who Shot Rock & Roll," and she has just published Maripol: Little Red Riding Hood (Damiani), a visual memoir of photos, sketches, and memorabilia. Alexandra Marshall caught up with her.
The art and fashion crossover is so slick today. But that wasn't always the case.
In 1976, when I arrived in New York, the city was not like it is now, where you have all this glamorous shit to do. I didn't have any money, but there were thrift stores. Plus, I learned how to make my own clothes when I was 13.
Once you became artistic director at Fiorucci, in 1978, you set up a very artist-friendly system.
We had concessions, where designers like Betsey Johnson would sell their clothes and Fiorucci would take only 25 percent. The industry now? Please. I understand why the antiglobalization protesters are there. Even back then, banks wouldn't lend me a penny. If one of them had, I'd be a multi­millionaire now from my rubber bracelets.
Ah, yes, those.
Originally I thought of them as antiwar symbols, because soldiers in Beirut used black rubber bands to tie up their things. And I liked the idea that you didn't have to take off your bracelets to get into the shower.
When did Madonna come around?
She was one of the first. There was something really nice and natural about her; she always wore boots, with a lot of cutoff jeans and little vests and a bit of lace. But can you believe that for the Like a Virgin cover, the record company wanted her dressed in black, like a heavy-metal virgin princess? So we just said: "Okay, Madonna, come on. Who's going to believe you're a virgin? We might as well play with it. Wedding dress!"
Her style from those first records will always be her most influential.
Remember the look-alike contests? It was great, but that's when I started getting copied, so that part wasn't so great. It's flattering, but not when you're not making any money from it.
Why did you use all those big iconic symbols like crosses and peace signs?
The crosses were about rebellion. I was raised Catholic, and my mother thought I was being sacrilegious by putting crosses in my ears. The peace-sign jewelry was ironic, but not entirely. When you're a young girl you hope for the world to be at peace. We had amulets in the Middle Ages to get demons out; for me it was the same with the crosses and peace signs.
How did your affair with Polaroids begin?
I was living with Edo Bertoglio, my photographer boyfriend. I never studied photography but I had an eye, and Edo gave me my first Polaroid camera in 1977. I loved that it was instant. And there are few options on the camera, but at the same time you're more in control. If you don't manipulate the image before you take the picture with ghosts or filters, you do it after, scratching or painting on the pictures with nail polish, like I did to the one on the cover of my book.
Paging through Little Red Riding Hood I loved the scandalous pictures of you braless, in a see-through mesh top. Did you used to go out on the town like that?
That was actually on a plane from Paris to New York.
No way. Did you get stared at by everyone?
We used to go to the Hamptons when I was first in town and I would go topless because I'm French. And I'd be hounded by people on the beach. One woman came up to me, hysterical, and said, "If you don't cover yourself, I'm going to call the cops." And you know, even now, in America, I never see anybody topless.
Who needs to be made over by you?
Britney Spears. It's always about trash and sex, sex, sex sells, but I would change her completely, feminize her and make her more sophisticated.
Is there any pop star that you find elegant? Who is there? Sade?
Yes! You know, Sade wore my jewelry for years. She's very sweet. I love her new record.
Who in fashion inspires you right now?
The best fashion comes from the street, but I love this young couture guy called Stéphane Rolland who does very strict stuff. I also love Marc's marketing genius. I've known him for years, from Jackie 60 and other clubs. We discussed doing something together when he first launched Marc Jacobs, but it didn't happen then. That happens a lot, but what can you do? It's fashion!