How Meghan Markle is Helping Redefine Standards of Beauty
Meghan Markle opened up in a personalized essay about redefining the standards of beauty for women.
---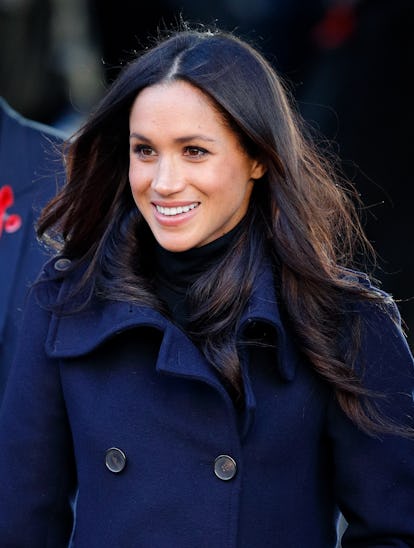 Getty.
In the wake of the Prince Harry and Meghan Markle's recent royal engagement, we see an exciting shift into a new and diverse era of royalty. And while the soon to be wed couple's engagement was met with much applause and celebration, they were equally greeted with derogatory headlines regarding Markle's appearance, ethic background and religion. However, writing an essay in Darling magazine in 2015 titled "It's All Enough," the actress revealed that while the advancement into a modern beauty world is still in motion, women need to know "that you're enough."
Opening up about the unflattering stereotypes and impossible beauty standards women are faced with each day, Markle shared that during the beginning of her acting career, "I was in my early 20s, still figuring so much out, and trying to find my value in an industry that judges you on everything that you're not versus everything that you are. Not thin enough, not pretty enough, not ethnic enough, while also being too thin, too ethnic, too pretty the very next day." However, thanks to Markle's past experiences and her future royal platform, the 36-year-old is now helping redefine those standards of beauty for all women.
She's not alone in this effort. Supermodel Adriana Lima became the latest to challenge the fashion industry's stance on beauty, opening up in a personal post on Instagram: "I realized that majority of women probably wake up every morning trying to fit in a stereotype that society/socialmedia/fashion etc imposed…. i thought that's not a way of living and beyond that…. that's not physically and mentally healthy, so I decided to make that change….. I will not take of my clothes anymore for a empty cause."
With leading ladies like Ashley Graham, Rihanna and Markle helping to pave the way for women, slowly but surely, breakthroughs in inclusivity are coming to the beauty world.
10 Elegant, Nearly Nude Nail Polish Colors That Will Shine Next To an Engagement Ring