Melina Matsoukas: Video Maven
The director brings the world of music's favorite divas to life.
---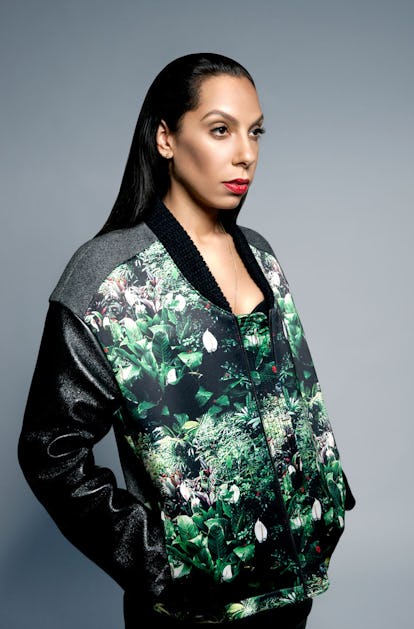 Portrait by Lelanie Foster.
Melina Matsoukas approaches 
the music videos she makes with a single 
goal: "Whatever world we're living in 
or creating," says the 33-year-old director, "I like it real." Those worlds—a pastel-swathed South African shantytown 
that morphs into a giant dance floor; 
a raved-out London council estate; a primped-to-capacity small-town beauty pageant—are occupied by some of pop's most powerful ladies. And that's no accident. "Other women might trust a woman a 
little more than a man," Matsoukas says. Although, to date, her body of work 
has been decidedly femme-centric, her latest project involves some bona fide alpha men: Jay Z's "Part II (On the Run)" features cameos by Sean Penn and Don Cheadle.