Mischa Barton Has Joined The Hills Revival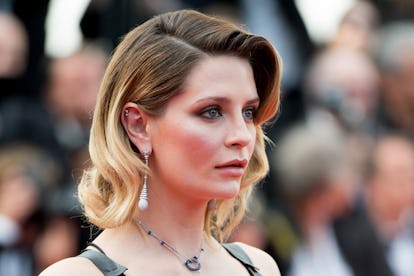 Samir Hussein/Getty Images
Mischa Barton, who procured herself a certain level of notoriety thanks to her death-by-car-crash role in the aughts-defining The O.C., is now jumping over to another iconic franchise.
According to a press release, Barton will be one of the stars of MTV's upcoming The Hills revival, joining original cast members Audrina Patridge, Brody Jenner, Frankie Delgado, Heidi Pratt, Jason Wahler, Justin "Bobby" Brescia, Spencer Pratt, Stephanie Pratt, and Whitney Port. (Sorry, but your favs Lauren Conrad and Kristin Cavallari won't be appearing at all, owing to separate reasons.) As MTV is only indulging us with a standard casting announcement, who knows what trouble she'll get into when filming begins—maybe she'll appear as a ghost and materialize in front of Summer! Oh wait, wrong show.
The Hills: New Beginnings, the latest in TV's constant churning of recycled nostalgia content, kind of makes sense as a next step for Barton, as well: As Page Six notes, she's been fraternizing with many of the show's core players for well over a decade, which eliminates the "new kid in town" vibes that may linger for the first few episodes. She's also had a pretty tumultuous past few years—let's just say acting has been generally eschewed for the sake of gossip-rag drama and lawsuits—so a gentle and fun return to the spotlight could be just what she needs. If it works for Lindsay Lohan, it can work for Barton, after all.