If you love food as much as we do, read this
Here at the W offices, there are plenty of blogs on which we love to fritter away our time, though only a few have that cultish, have-you-seen-this-post? quality. Case in point: Molly Wizenberg's food blog,...
---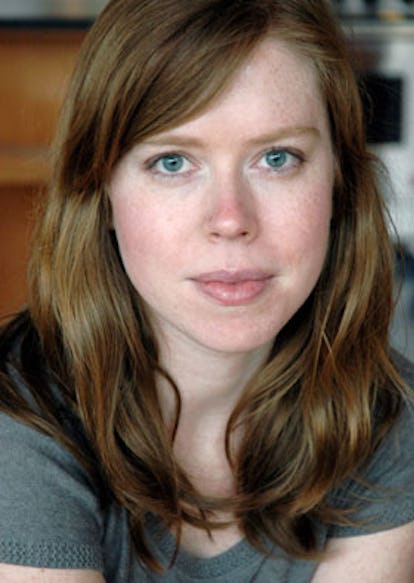 You had two standing-room-only readings in New York. Where did you re-fuel? I had a delicious almond croissant and a spot-on lemon confit macaron at Madeleine Patisserie. And I had a killer margarita at Rocking Horse Cafe. My favorite single bite, though, was the lobster roll at Pearl Oyster Bar.
Your site is incredibly useful but also so much fun to look at. Do you have any favorite foodie sites that you go to for inspiration? Anything non-culinary? Oh, there are almost too many to name! One that always comes to mind is The Wednesday Chef written by Luisa Weiss. Luisa is a beautiful writer, and she has a palate to match. Pictures and Pancakes by Carrie and Andrew Purcell is also a stunner in every way. I also read a lot of non-food blogs — even more than food blogs, actually. I love the site 3191, a joint blog by Maria Vettese and Stephanie Congdon Barnes. I also love Smosch by the Swedish artist Sandra Juto and Fine Little Day by another Swedish artist named Elisabeth Dunker. Oh, and Wish Jar by illustrator/writer Keri Smith. And The Blue Hour by Brian Ferry. I could go on all day
Your photographs are such a focal point of the site — what made you decide to include them, and did you train professionally? I wanted to visually document the recipes I was making and writing about. It's much more interesting to read about food when a photograph is included, I think. All of the photographs on the blog are now film, either taken with a Polaroid, an old Pentax K1000 or the Hasselblad that my husband and 24 of our friends came together to buy me for my 30th birthday. I don't have any training in photography, but I kind of like it that way.
What's your favorite restaurant in Seattle, and how do you see Delancey, your new pizza place, fitting into the food scene? I am not unbiased, because my husband has worked there for the past three years, but I love Boat Street Cafe and Kitchen. The space itself is beautiful — warm and glowy, with branches hung from beams and slate tabletops — and the menu is French-inspired, executed with seasonal Pacific Northwest ingredients. We're opening [Delancey] because we want to serve the kind of food that we love to eat, which means everything from homemade seasonal pickles to great salads and antipasti, braises from the wood-burning oven, roasted fruit and homemade ice cream — and great pizza. Brandon is from New Jersey, and when I met him he was living in New York, so the man needs his pizza.
That's right, you met your husband when he emailed you to say he wished he could take you to Balthazar for martinis and oysters — a bold move. Any advice to single lady bloggers looking to meet someone via their work? That's a tough one. I'm almost afraid to answer! I wasn't actively looking to meet anyone when Brandon came along; it just happened. But in retrospect, it doesn't surprise me, because we bloggers often reveal a lot about ourselves in our writing, whether we intend to or not, and reading a blog can be a very good way of getting to know someone. Brandon knew me well before he even met me. So I guess I would say this: write about the things that matter to you. And if those things resonate with someone and he or she decides to respond, well, have an absolute blast.
Wizenberg's blog is Orangette
Author photo by Carla Leonardi