Mulan Live-Action Remake Release Date Delayed Until 2020
Because it took so long to find the star.
---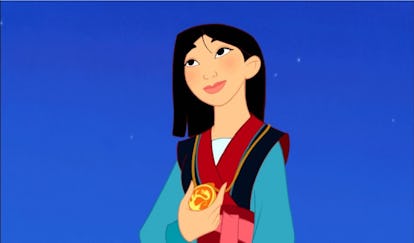 Disney, Mulan
There is going to be one less live-action Disney remake in the immediate future. Mulan, the rebooted version starring Chinese actress Crystal Liu, has been delayed from 2018 to 2020, as The Hollywood Reporter notes. The reason? It took so long to discover the film's star.
Disney casted Liu after an exhaustive search that involved nearly 1,000 candidates across five continents, lead by director Nikola Caro, who's best known for last year's The Zookeeper's Wife and 2002's Whale Rider. The entire process took a year, causing Mulan to be pushed back from its original release date of November 2, 2018 to March 27, 2020.
When production does begin, Liu, Caro, and the rest of the cast and crew will head to New Zealand to film, as Stuff revealed late last year. Mulan is also rumored to be filming in China, which is somewhat of a given, and Australia, though Disney has yet to confirm it. Disney has revealed, however, per THR, that Caro will have a budget of over $100 million for the film, making her the fifth woman to direct a live-action remake, following Kathryn Bigelow's K-19: The Widowmaker, Patty Jenkins' Wonder Woman, and Ava DuVernay's upcoming Disney film A Wrinkle in Time.
Mulan is one of three high-profile live-action remakes currently on deck for Disney. In 2016, it was announced that Guy Ritchie would be handling a reboot of Aladdin, which began filming around last September. Will Smith gave an update on the film when he shared a selfie with the cast on Facebook, writing, "We just started shooting Aladdin and I wanted to intro you guys to our new family… Mena Massoud/Aladdin, Naomi Scott/Princess Jasmine, Marwan Kenzari/Jafar, and I'm over here gettin my Genie on."
Disney is also working on a live-action remake of The Lion King, which has quite the epic cast. The reboot stars Donald Glover as Simba, Beyoncé as Nala, and James Earl Jones as Mufasa. Not to mention, it also features Seth Rogen, Eric Andre, and John Oliver. Its soundtrack is shaping up to be just as anticipated as well, as it promises duets from Beyoncé and Elton John. It is due to arrive next summer, 2019.