From Russia, With Love
How do you top off three days of lavish couture shows? If you're Natalia Vodianova, model and founder of the Naked Heart Foundation, you throw a Russian fairy-tale-theme benefit at Valentino's estate outside of Paris, replete with a fashion show of one-of-a-kind dresses, a performance by Bryan Ferry, and enough caviar and vodka to fuel revelers till the wee hours of the morning. Vodianova fills us in.
---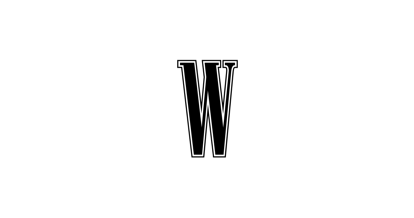 Who: "Anne Hathaway; Mario Testino; Riccardo Tisci; Daphne Guinness; Vik Muniz; Bryan Ferry; Tamara Beckwith and her husband, Giorgio; Bianca Brandolini d'Adda; Harry Blain; Polly Morgan; Lucy Yeomans."
What: "A fundraising event for the Naked Heart Foundation. We had a fashion show of unique dresses that people bid on, designed especially for this event by 45 of the most prominent designers, and Bryan Ferry sang. When guests arrived, they discovered a wintry, Russian fairy-tale atmosphere, created by Alex de Betak, with lots of crystal and white flowers and everything frosted."
When: July 6.
Where: "At the Chateau de Wideville, Mr. Valentino's French estate. I had enough courage to ask him to lend it to us. It's almost like asking a mother if a 14-year-old can hold her baby. He spends his life looking after that house—he's meticulous about every blade of grass—and it was a huge gesture of support and love from him to let us do it there. But I think he was nervous the whole time."
Why: "We have two causes. We build playgrounds in Russia—we've built 60 in 44 cities—and we also support different organizations that work with families of children with special needs."
Crashers: "No, absolutely not."
Person you wish had crashed: "Milla Jovovich. I only found out afterward that she was in town."
Best moment of the night: "The fashion show. It was so beautiful, and I'm so grateful to all the amazing girls who came and did it with me—Stella Tennant, Mariacarla Boscono, Erin O'Connor, Karlie Kloss, Jessica Miller…."
What she wore: "A Valentino gown that was created by him for the show. It's the first thing he has designed since retiring, but I had to take it off because it was sold. So then I wore a dress by Ulyana Sergeenko, my favorite Russian designer at the moment."
Best overheard comment: "My son Lucas, who is nine, was my date for the evening. A gentleman came up to me and said, 'Your son is the most adorable thing. He told me, "I think your wife really likes lot No. 10."'"
Hangover quotient: "I didn't drink anything. I hardly had any time to sit down. But I actually love the feeling of a hangover. It's not often that I allow myself to be like that, so I don't fight it. I just take a Berocca vitamin and a walk—and enjoy it."