Accessory of the Week
W's accessories assistant Sam Walker picks her favorite accoutrements from the fashion closet.
---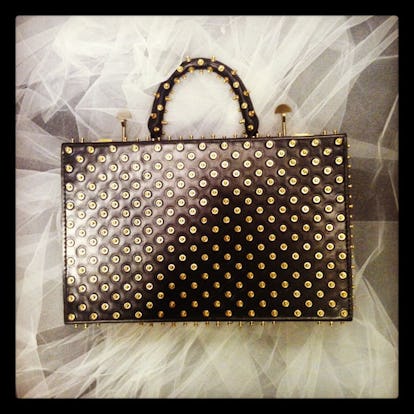 Want to take your boardroom look to the next level? This spiked briefcase by London-based designer Oliver Ruuger, reinterprets the businessman's staple to give it an avant-garde edge that will kick your office garb up a notch—or 12!