Olivia Colman, The Crown's New Queen Elizabeth II, Is a Seasoned Pro at Playing English Monarchs
The Golden Globe-winning actress will take over for Claire Foy in Season 3.
---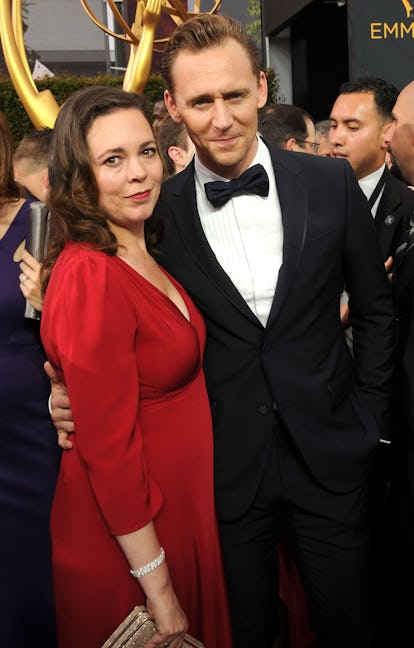 Barry King/Getty Images
Helen Mirren might be Hollywood's foremost Queen Elizabeth impersonator, but she may have met her match in actress Olivia Colman.
Colman has been tapped to play Elizabeth II in the upcoming third season of the Netflix series The Crown, taking over for Golden Globe winner Claire Foy, who has portrayed the young queen for its first two seasons. Foy was not surprised to be replaced–in fact, that was the plan all along. "This is the last stint, it's over, I'm done. I always knew it was only going to be two series and then the part would be reincarnated and someone else takes over. That's the nature of the part," Foy said during an appearance on the Graham Norton Show earlier this year. Seasons 1 and 2 span the period from 1947 through 1963, and Season 3 will pick up shortly after with an older Elizabeth. So Colman might be the latest Elizabeth, but she likely won't be the last.
Colman, herself a Golden Globe winner, is certainly no stranger to portraying members of the English monarchy—which is basically a rite of passage for young British actors. (Florence Pugh, Jodie Comer, Foy, Jenna Coleman, just to name a few.) In the 2013 film Hyde Park on Hudson, she played Queen Elizabeth I, now known as the Queen Mother, opposite Bill Murray as Franklin Delano Roosevelt and Olivia Williams as Eleanor Roosevelt. The film recounts a visit by the newly minted monarchs Elizabeth and Bertie to the Roosevelts' upstate home in 1939 in an effort to get the American first family to ally with them against Adolf Hitler in Germany. Colman's Elizabeth is wide-eyed and a bit standoffish; as a review in The Guardian pointed out (in no uncertain terms) at the time, "Elizabeth is portrayed as a sour meanie who is suspicious of polyglot America and her hosts' attitude generally." (Of course, this makes for some humorous moments, as when Eleanor asks Elizabeth if she minds being called by her first name; there's a long pause before Colman, as Elizabeth, says, "No. No," seemingly at a loss.)
The 43-year-old actress is also familiar with playing politics-adjacent roles, as seen with her portrayal of Carol Thatcher, daughter of Meryl Streep's Margaret, in The Iron Lady, but she's perhaps best known as David Tennant's partner on Broadchurch, and as the pregnant spy who recruits Tom Hiddleston's character in The Night Manager—the role for which she won her Golden Globe. Colman wasn't there to pick up the award; as she told the BBC earlier this year, she had simply assumed she wouldn't win, and she had to be on set with Judi Dench for Murder on the Orient Express. (A pretty good excuse, as far as they go.) Still, given that she was pregnant during filming, she said she regretted not being able to celebrate with costars Hugh Laurie and Hiddleston: "I bet they know how to have a good time. I was always pregnant when we were filming but I could have got wellied with them all last night."
Colman, who has guest starred on Doctor Who, was even briefly rumored to be in the running for the second-most-iconic British character actor role after a member of the monarchy: as Peter Capaldi's successor as the Doctor, when he announced he would be stepping down earlier this year. Tennant, however, who played the tenth Doctor, was quick to puncture the rumor: "Olivia is busier than any other actor on Earth. I don't think she'd be able to suddenly take four years to go to Cardiff. I don't think her schedule would really allow it whether she wanted it or not," he said. (A fair point, given that she even had to miss the Golden Globes. The part eventually went to Jodie Whittaker, making her the first woman Doctor in the series' history.)
Anyways, rounding out her resume, Colman is also an essential part of Phoebe Waller-Bridge's Fleabag and Yorgos Lanthimos's The Lobster—and, for the uninitiated, she's also on Thomas the Tank Engine, and what more illustrious role could she hope for?
Model Ali Michael scares New Yorkers in high-fashion Halloween costumes: