Five minutes with Bravo's inside man
On his blog, on the Real Housewives reunion shows, and now, on his new Thursday late night talk show on Bravo, Andy Cohen gives voice to the shock and gall we all experience while watching...
---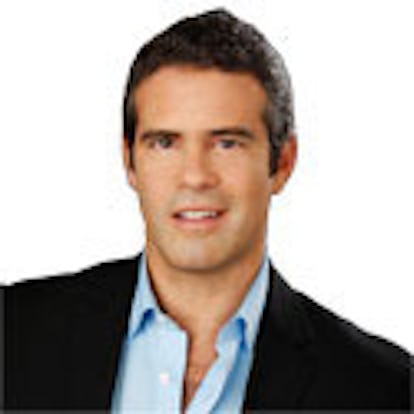 You're in front of the camera more and more now. Did you always want to be on air? You know, originally I did. But then I kinda got sidelined by some amazing jobs behind the camera—I spent ten years at CBS, and then I was in charge of programming and development at Trio for five years, and then Lauren Zalaznick brought me with her to Bravo. This whole thing just happened so organically, with me just waxing unpoetic about pop culture on my blog and then hosting my online show and then doing the reunions.
Would you ever star in a reality show? It depends what the show was. But I don't think so.
What do you say when people complain that shows like Real Housewives are dumbing down culture and corroding society? I don't pay it any mind. I know a lot of people who are smart and valid contributors to society who also happen to be fanatical about Flipping Out or Top Chef. Bravo has the most affluent, upscale, educated audience on cable TV.
OK, choose sides: Danielle versus Dina and Caroline? Oh, I am not getting into that fight.
Kelly versus Bethenny? No way.
Do you think at least think the feuds are accurately represented? Will you admit that certain people become victims of the editing, while others are great at manipulating it? I don't subscribe to the theory of people being victims of editing or winning at it. Ultimately their true selves come out. We almost always wind up not using the first few weeks of any show we tape because the people are still so self-conscious and trying to control things, but then everyone's real selves find their ways.
In that case, is Tom Colicchio as lovable as he appears to be? It depends on the time of day.
Please tell us that the camera subtracts ten pounds from Top Chef Masters host Kelly Choi. No, that camera gives a pretty good characterization.
Who's your favorite New York Housewife? It changes every minute but I do get a kick out of Ramona.
Favorite New Jersey Housewife? Theresa puts a smile on my face. I mean, they all bring something different to the table. And then one of them flips the table over.
Photos courtesy Bravotv.com.