On the Verge: Kaya Scodelario
British actress Kaya Scodelario takes on Wuthering Heights.
---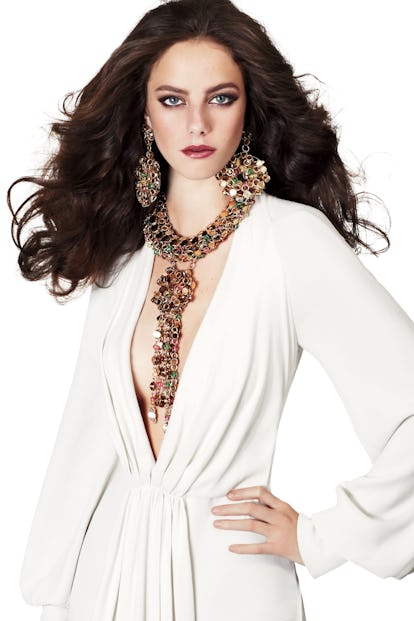 Photography by Anthony Maule. Styled by Patrick Mackie.
When director Andrea Arnold was planning her remake of Wuthering Heights (out this fall), she asked to meet Kaya Scodelario for the role of Catherine Earnshaw, but the 20-year-old British actress was a no-show. Scodelario, who was raised by a single mom in working-class London, honed her acting chops as the depressive Effy Stonem on the lurid teen romp Skins rather than at some Shakespeare-soliloquizing academy and didn't think she could pull off a period piece. But Arnold, who favors a gritty Ken Loach–style approach to filmmaking, wanted raw, unbridled energy—the kind Scodelario had channeled so well as an aching adolescent. The actress finally agreed to meet the director, who knew immediately she had found her Catherine. "I just sensed she had this big, independent spirit," Arnold says. Scodelario went in knowing little—she was asked not to read the book—and delivered an explosive, almost feral performance.
Having mastered the tortured teen, Scodelario is indulging in the sunnier side of fame these days: She recently returned from her first trip to Hollywood, where she worked on the movie Emanuel and the Truth About Fishes with a "very cuddly" Alfred Molina and Jessica Biel, who was a gracious host. Gushes Scodelario: "I got to watch the Super Bowl at her house—with Justin Timberlake!"