Beauty Insider: Pati Dubroff
She has painted the faces of the original supermodels, and is on speed dial for many of Hollywood's leading ladies. Now makeup artist Pati Dubroff is taking on a new role: celebrity artist and creative consultant for Clarins.
---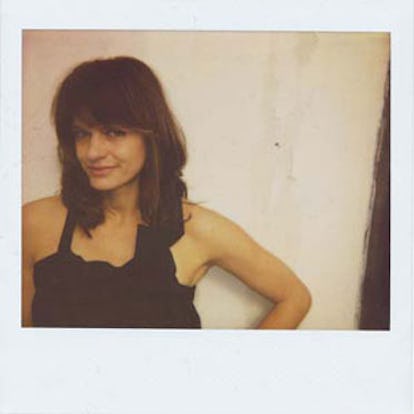 How did you get your start? I started working in the makeup department at Bergdorf Goodman when I was 19, and then began going to modeling agencies, offering my services for free. I freelanced on music videos and in the MTV Studios. That was really a fun time—Karen Duffy was a VJ, and Cindy Crawford had her show, House of Style.
Who were your mentors? In the late Eighties I assisted Bobbi Brown at a few fashion shows, and then worked with François Nars for more than a year and a half. We did every show—Versace, Valentino, Prada, Dolce & Gabbana, Calvin Klein.
How has the rise of cosmetic work in Hollywood changed your job? When there's too much filler in the lips, lipstick travels to the edges, which means constant touch-ups. And when skin is too stretched, foundation won't stay because it has nothing to grab on to; primer has never been more key.
What is your all-time favorite Clarins product? I always apply Instant Smooth under foundation as a base or on top to minimize the need for powder. It smooths wrinkles and really gives the skin a matte finish. When I used it on Naomi Watts, she said, "It would be so cool if it were in a pen form." And voilà! The new Instant Smooth pen launches for spring. It really targets deep crevices—like Botox in a red wand.
Dubroff: Christina Han; Still life: Hannah Whitaker