Star Treatment
No fee is too high, no perk too extravagant. Meet Hollywood's A-list hair and makeup professionals.
---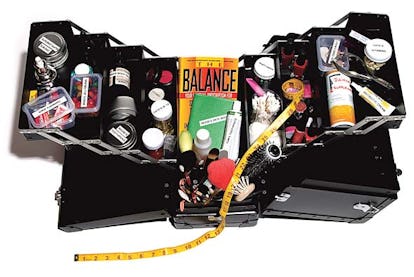 Cameron Diaz is no stranger to lavish treatment from studio heads—she is, after all, one of the few stars who can actually entice audiences into movie theaters. So it's no surprise that during last summer's worldwide press tour for Shrek the Third, DreamWorks cofounder Jeffrey Katzenberg booked a private jet for her and arranged for such extracurricular delights as a personal tour of the Musée d'Orsay in Paris and a three-day jaunt to Bali. What is a shock, though, is that her hairstylist and makeup artist received exactly the same treatment. "There are a lot of benefits to my job," admits Diaz's longtime makeup artist, Robin Fredriksz, who has worked with Diaz since 2002's The Sweetest Thing and also regularly tends to Diaz's best friend, Drew Barrymore. "They're endless."
"Hair and makeup people get all the perks," laments one producer. "If the star is flying on the jet, they go with them. If the star is staying at the Four Seasons while the rest of the crew is at the W, these people stay at the Four Seasons." And the money isn't bad, either. "I get paid more than someone who is heading a film's entire [hair and makeup] department," admits Brad Pitt's personal groomer of 18 years, Jean Black. "I find it to be a little bit of a travesty."
The steep fees that personal makeup artists and hairstylists charge—upwards of $5,000 day rates for promotional appearances, and union-dictated hourly pay that can soar north of $2,000 per day on film sets—are among the perks that A-list stars have come to expect the studios to cover, along with private plane rides, personal trainers and hotel suites. "We are being extorted," says one studio publicist. "It got out of control one day and never went back."
But if the top hairstylists and makeup artists are treated as well as their movie star clients, it may be because their talents are just as valuable. "They are artists in their own right and are wildly skilled," says Dede Gardner, president of Plan B, the production company cofounded by Pitt. Take hair and makeup wizard Morag Ross, who last year transformed Cate Blanchett into Queen Elizabeth I ("There were 16 wigs," recalls Ross) and then, two weeks after that shoot, turned her into Bob Dylan. Similarly, Toni Garavaglia alternates between working with such stars as Angelina Jolie (in A Mighty Heart) and Charlize Theron (in Monster) and doing highly complicated special-effects makeup for films like Planet of the Apes.
And the job, it must be acknowledged, is grueling: The artists spend up to 18 hours a day juggling the demands of cinematographers, producers and their own clients—often while away from home for months on end. "I spend more time with Cameron than with my own husband," jokes hairstylist Lona Vigi, who works alongside Fredriksz with Diaz and Barrymore. When she was trying to conceive while on location, Vigi would call her husband at the right time of the month and ask him to fly in. "It was like, 'You gotta get here now!'" she says.
But when Fredriksz's son was born in 2006, Diaz and Barrymore flew directly from the wraps of their respective films to be with her in the hospital. The four women are now so close that they take vacations together. And that helps explain why personal hair and makeup experts end up with such a crucial—and lucrative—role on movie sets, one that goes far beyond ensuring hairstyle continuity in scenes shot two months apart.
"They are the first people that the actor sees in the morning and the last people she sees at the end of the day," says producer Jonathan Glickman (27 Dresses). "They set the tone for the day." They can also do an actor's dirty work (insisting that a driver be fired, for instance) or serve as a diplomatic go-between in sticky situations. It's that kind of intuitive understanding that makes Julianne Moore so attached to her makeup artist, Susan Reilly-Lehane. "She acts as a buffer," Moore says. "She can sense when I don't want to talk."
But besides being a security blanket for a top-billed star, hair and makeup experts are also insurance for movie producers and studios, which is why the suits are ultimately willing to ante up. "If you lose a day on a set, it can cost anywhere from $80,000 to $250,000," says producer Barry Josephson (Enchanted). "You want things to run efficiently. And the better relationship these people have with the actor, the quicker days move along." Gardner agrees: "We have made $7 million and $40 million movies," she says, "and both have employed [the stars' personal] hair and makeup. We would never dream of questioning it."