Rachel Zoe's missed profession: psychiatry
In four short days, the world will once again get a glimpse into the bananas life of Rachel Zoe when the second season of the celebrity stylist's reality show, The Rachel Zoe Project, returns to...
---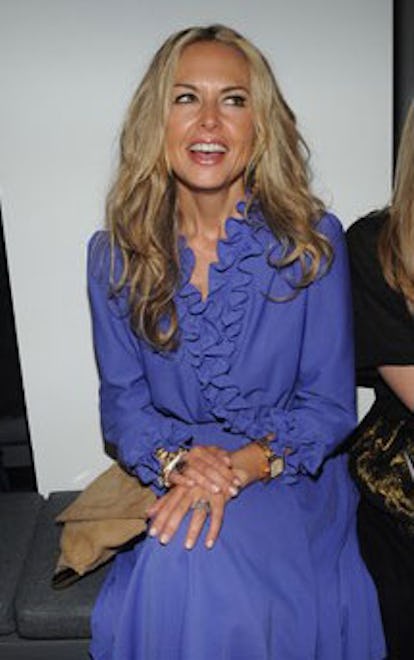 Is part of your reason for doing a reality show to improve your public image? Because you've been really beat up in the press in the past. My biggest apprehension in doing the show was that it would be more fuel for the fire. But ironically, the majority of the press after the show was extremely kind. Who I am on the show is who I am in real life. So at least now people can make an accurate assessment of me for better or worse.
Are your assistants, Taylor and Brad, still at each other's throats? There's definitely less tension than last season. Of course, there is a bit of drama, but they've established a good friendship… for the most part. They couldn't be more opposite — *what Brad loves, Taylor hates, and vice versa*. Taylor keeps me focused and runs the show when I'm not there, whereas Brad really loves the glamour and dress up of it all.
You love heels and claim you don't own flats. But really, what do you wear when you know you'll be running around like a madwoman or carrying a ton of stuff? I wear a platform wedge. In the summer, I wear an espadrille.
What's currently your favorite piece in your wardrobe? I would say a teal Valentino feathered coat. It's like a piece of art, and I want to look at it all day.
If you weren't a stylist, what would you be? A psychiatrist. I am endlessly fascinated by people's minds and what makes them tick.
Read our profile of Rachel Zoe from February 2007
Photo by Steve Eichner