Rebecca Dayan's Côte d'Azur
The artist and actress shares where to get the best baguettes, see art, and take in the ocean with a cocktail in hand.
---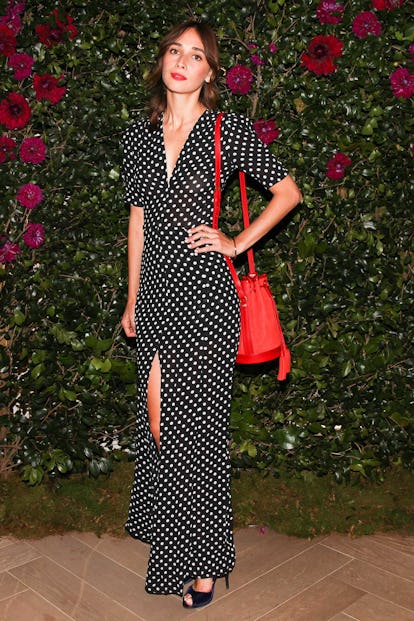 If you're planning a trip to France this summer, why bother with the overcast skies? Instead, hit the beaches of the French Riviera. The artist and actress Rebecca Dayan grew up just outside of Nice and shares her cultural hit list of the region here.
Describe your neighborhood: House perched on the rocks overlooking the Mediterranean.
Describe the aesthetic of your childhood home in three words: Jean Cocteau in Marrakech.
Best place to take a visitor for drinks or dinner: Anjuna Beach in Eze-Sur-Mer.
French food staple or restaurant dish you can't live without: My dad's Salade Nicoise "the way it's supposed to be." Or the truffle Macarons from La Petite Maison in old Nice.
Favorite power meal: Pan Bagnat from La Voile Bleue.
Favorite date night restaurant: La Chevre d' Or in Eze Village.
Best place for fresh baguettes: Boulangerie Lagache in Nice. Best olive bread!
When going for a late, late night, you go to… Casino de Paris in Monte Carlo.
Favorite museum: La Fondation Maeght.
Most unexpected placeto see great art: La Colombe D'Or.
Favorite stores: Jaqueline Morabito for interior design, and Desert for clothing.
Most essential local gallery: La Verrerie de Biot in Biot and the Galerie D'Art Delphine Pastor in Monaco.
Best spa or salon: Thermes Marin de Monte Carlo.
Local motto you live by: Vau mai un presènt que doui future. (It's best to live with one present than with two futures.)
Watch W's most popular videos here: