Salma Hayek Is a Super Mom
The actress talks about her new film, The Prophet.
---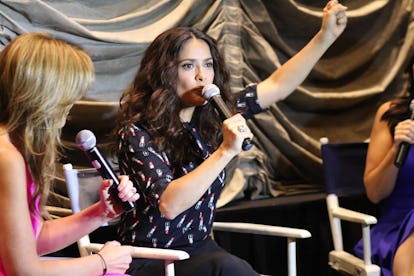 What: Actress and producer Salma Hayek brought together influential moms for a special advance screening of her new animated film, The Prophet, which is based on the work of Lebanese-American author Kahlil Gibran.
When: Thursday, August 6th.
Where: Dolby 88 in New York City.
Who: Following the screening, Hayek did a Q&A with parenting and motherhood radio show hosts Denise Albert and Melissa Gerstein of The MOMS.
Why: Hayek described the process of creating the film as "being pregnant for four and a half years and finally giving birth." It was worth the gestation period.