Selena Gomez Opens Up About Her Bipolar Disorder Diagnosis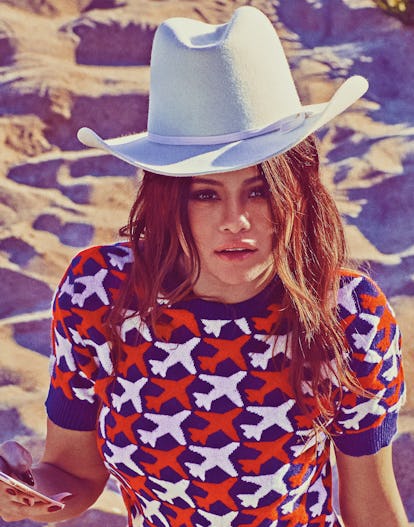 Steven Klein
Since taking a break from Instagram, not to mention the entire internet, Selena Gomez has grown increasingly candid. Still, the degree to which the 27-year-old opened up on Miley Cyrus's Instagram Live series on Friday came as something of a surprise. Gomez regularly talks about mental health, but this time, when Cyrus raised the subject, Gomez also specifically went into her diagnosis with bipolar disorder.
"Recently, I went to one of the best mental hospitals," Gomez said, referring to the Boston area hospital McLean. "After years of going through a lot of different things, I realized that I was bipolar." Knowing more about the mental illness, she continued, "actually helps me. It doesn't scare me once I know it and I think people get scared of that."
Gomez recalled seeing signs of the disorder in her family, though she didn't recognize them at the time. In her home state of Texas, she said, "it's not known to talk about your mental health—you got to seem cool. And then I see anger built up in children and teenagers or whatever young adults because they are wanting that so badly. I just feel like when I finally said what I was going to say, I wanted to know everything about it. And it took the fear away."
Last fall, when accepting the McClean Award for mental health advocacy, Gomez opened up about how being diagnosed with anxiety and depression also gave her a sense of relief. Explaining to the feeling to Cyrus, she made an analogy: "When I was younger, I was scared of thunderstorms and my mom bought me all these different books on thunderstorms, so she's like, 'The more that you educate yourself on this, the more that you're not gonna be afraid.' It completely worked. That's something that helps me big time."
As Gomez has repeatedly pointed out, the subject of mental health is still all too fraught. After all, it was nearly a decade ago that fellow Disney alum Demi Lovato shared her own bipolar diagnosis, and yet Gomez's move feels just as groundbreaking.
Related: Why Taylor Swift Talking About Her Eating Disorder Actually Matters