Sharon Tate: Recollection
Debra Tate remembers her late sister in a dazzling new book
---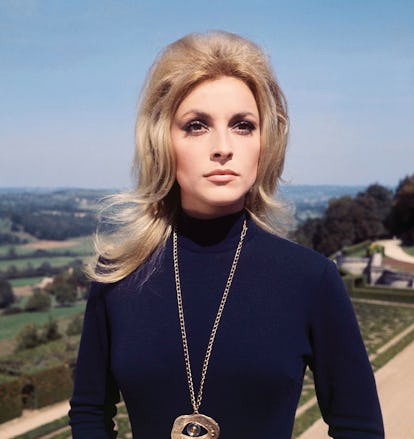 At just four months old, well before her image would flood the silver screen, magazine pages, and inspirational blogs, Sharon Tate won a Texas beauty competition. This is one of many private memories that Debra Tate shares in her new book, "Sharon Tate: Recollection" (Running Press), a stunning assemblage of quotes, photos, and memories of her late sister. "For many years she had been in the public's consciousness for a specific reason," says Debra, alluding to her sister's death at the hand of the Manson Family. "And then I noticed a change. New generations began to appreciate Sharon for who she was." With that in mind, Tate delved into film studio archives for photos and stills, including a few never-before-seen images from the set of Valley of the Dolls ("That film seems to become more popular with each passing year," Tate notes), and gathered doting quotes from her sister's friends and family, such as Tate's former husband, Roman Polanski, who wrote the book's forward; Joan Collins who wrote about the couple's wedding; and Jane Fonda, who recalled meeting Tate on a flight before she'd been in any films ("Usually someone that beautiful is on a private plane," she says). With additional insight from Truman Capote, Richard Avedon, Diana Vreeland, George Harrison, Mia Farrow, and more, the tome reads as much as a yearbook "signed" by some of the most important figures of 1960s Hollywood as it does a biography of one of its most captivating.
Sharon Tate: Recollection, $30, Amazon.com.
Photos: Sharon Tate: Recollection
A photo of Sharon Tate from Stars and Stripes magazine, 1960.
Sharon Tate in Eye of the Devil, 1966.
Sharon Tate in Eye of the Devil, 1966.
Sharon Tate in The Wrecking Crew, 1968.
Sharon Tate in The Wrecking Crew, 1968.
Sharon Tate: Recollection by Debra Tate (Running Press)