SHO Time: Five minutes with chef Shaun Hergatt
When chef Shaun Hergatt opened his upscale Asian-accented French eatery, SHO Shaun Hergatt, in New York's financial district this past summer many food world naysayers predicted it would be a quick victim of bad timing....
---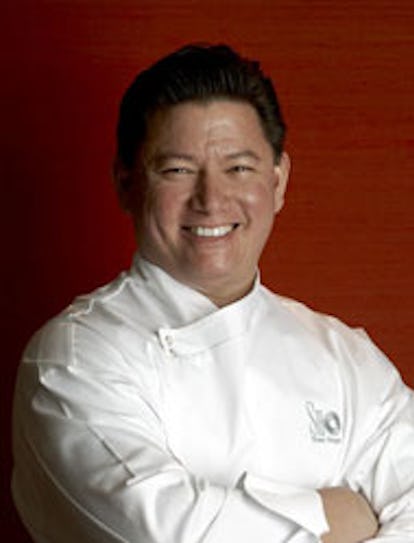 To what do you attribute the mixed reception that SHO has received from the press? It's purely recession driven. A lot of reporters love to talk about the recession, they need some sort of story, so they say we're very passé because it is a very fancy restaurant. But the one thing I can tell you is that Daniel and all of the four star restaurants in the city are banging with business again and I believe in the quality of our product. I've never followed trends. I've always followed quality. That's the only thing that counts for me.
How did you get started cooking? My father was a chef and I've been in the kitchen since I was a young man. I should never have done it but I ended up becoming one too. I did apprenticeship in Australia and then I traveled and here I am in New York.
Why do you say you should never have done it? I should have been a banker or something different but unfortunately it's a passion of mine. I think you always struggle with your own life sometimes and wish you did something else but I love what I do and I'm sort of like, how do you put it, trapped in my own circumstance. I can't do anything else!
What are your favorite places to eat when you're not working? There's a little restaurant called Kanoyama on 2nd Avenue and 11th Street. It's a sushi bar and every Tuesday he has fresh fish flown in from Japan. I like to go and eat there a lot.
What do you hope for the future of the restaurant? With the new ratings coming in our business has increased dramatically and I just foresee that we're going to be very successful. But with the recession we have to be patient. All I can say is that I'm going to be in the kitchen every day and making sure our guests have amazing food.