Shonda Rhimes Is Making a Netflix Series About Anna Delvey, Fashion's Favorite New Scammer
How to Get Away With Grifting.
---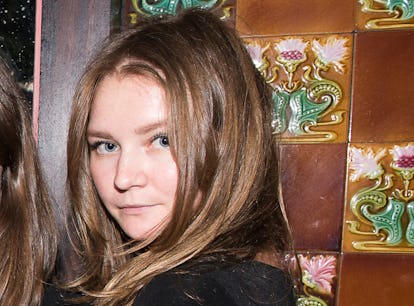 Dave Kotinsky/Getty Images
Fake heiress Anna Delvey's (alleged) scammer fairy tale has swiftly found a home on television. Shonda Rhimes, who departed ABC, the longtime home of her shows like Grey's Anatomy, Scandal, and How to Get Away With Murder, for Netflix last year, picked up the rights to the recent New York magazine story about how Delvey conned hotels, restaurants, and friends—a cross section of New York society—out of thousands of dollars while positioning herself as an It girl with ambitions of launching a Soho House-esque members' club.
When it was published two weeks ago, Jessica Pressler's piece, entitled "How Anna Delvey Tricked New York's Party People," went instantly viral. It followed a first-person account of one of Delvey's marks in Vanity Fair just more than a month prior, and though it stood out, it was surrounded by a fortuitous, seemingly coincidental flood of similar stories of scams succesful and failed: the Vogue assistant who apparently sold Grace Coddington's castoffs on The RealReal; the non-English English royals expert; the fake Saudi prince who was actually a middle-aged Colombian man. (Plus, there's always our scammer in chief.)
The story was, according to a Hollywood Reporter report, "hotly pursued" by producers before Rhimes and Netflix acquired the rights. So now, it's the first project in Rhimes's new Netflix slate—she signed a nine-figure, five-year deal with the streaming service to work that soap opera magic on the Internet 10 months ago—and honestly, there's probably no one better suited to the job. Rhimes has an eye for a good con, and now she's got a story that's basically just called How to Get Away With Grifting.
It's been a minute since Rhimes has personally created a series, or written a pilot: After Scandal's first episode aired in 2012, with a pilot by Rhimes, shows created under the auspices of Shondaland for ABC were written and created by other members of her team, according to the same Hollywood Reporter story.
So now, it's time to begin dream-casting this show. Chloë Grace Moretz has got to be short-listed already, right?