The Secret to Sofia Coppola's Better Than Natural Lip Color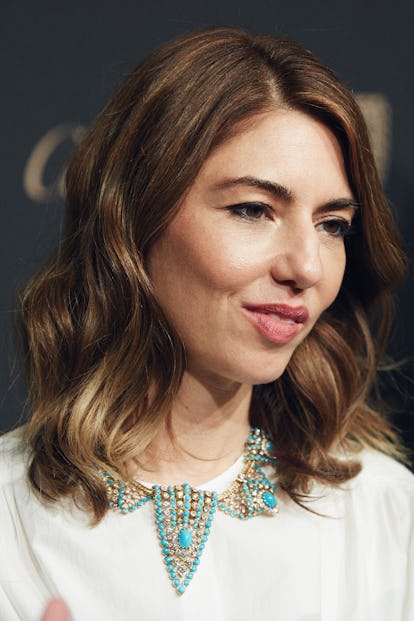 Katie Thompson
Sofia Coppola's visits to the W beauty closet are rare and generally impromptu, but always welcome. Every time she comes by, we chat about our favorite new products, skincare experts, and more.
On her last visit in December, she asked if I had any great natural lip balms. I immediately picked up a thin, squat one that had a generous, wide surface. It was encased in chic plastic with only its name Olio E Osso stamped on one side.
The following day, she emailed me. "Hi! I love these!" (I had given her a few).
The Oregon-based brand Olio E Osso is the brainchild of former hair stylist and fashion stylist Paola LaMorticella, who created her first balm for her son's sensitive skin. The line has since expanded to include six different lip balm shades as well as skin care.
Last night, taking a break from Fashion Week festivities, I attended the launch party for Julia Turshen's cookbook, Small Victories, hosted by Sofia Coppola, with a small care package of Olio E Osso goodies. It was apparently unneeded. "I asked them to make a lip balm shade for the gift bags!" she exclaimed when I gave them to her.
The shade distributed that evening was called—what else?—"Sofia." It is a sheer berry red that gives lips that just-been-kissed look that her lips preternaturally possess. I immediately dabbed the balm over my meager lips, with Coppola's eyes following me. When I finished, she seemed pleased. "Now you've got a nice little bit of color!"
I, too, was pleased. After all, now I can claim credit for introducing the style icon to her now-beloved lip balm.
Watch a video interview with Sofia Coppola here: