Five minutes with Guilhem de Castelbajac
Some people are born with a mission. Talking with Guilhem de Castelbajac, the 30-year-old son of Parisian designer Jean-Charles de Castelbajac, one sees that he's committed to shaking up people's awareness about the way they...
---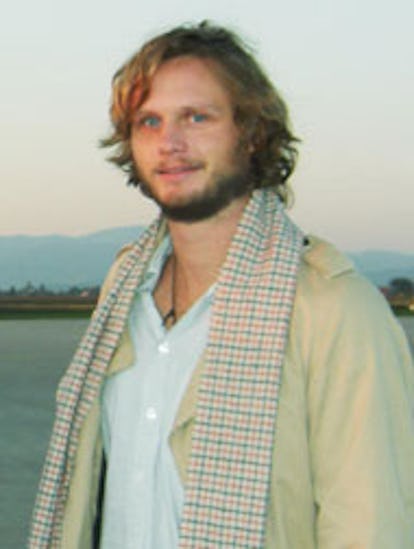 From a very early age, I felt concerned by poverty. I felt something was wrong and I spent my life trying to find a way to do something about it.
Why did you launch the project in L.A.? It's the capital of Jeans and T-shirts!
What's the biggest difference between Paris and Los Angeles? In Paris, everything is beautiful—we know it will still be there when we'll come back. In LA, it's the opposite—things are not made to last.
I'd love to live in India with my 2-year old son for a while.
What are the main things you want to teach your son? Compassion.
Do you consider yourself optimistic? Yes, that's the reason why I'm proposing new things. I'm full of hope for the future.
Do you feel politics have the potential to really change things? I have a hard time with that. I voted for Obama—he seemed full of integrity. Meanwhile he just sent over 30,000 soldiers in Afghanistan.
Did you ever do something that went against your beliefs? When I was a teenager, between 13 and 16, I spent my summers in Lourdes as a stretcher-bearer. The last year I went, I spent more time having fun and drinking with my English friends than working. When I left Lourdes, I felt ashamed.
Castelbajac's shirts are available at FOAR.US.
Follow W magazine on Twitter.