Stephen King's It Movie Is Already a Smash Hit, Earning $13.5 Million on Opening Night
Summer's movie drought is over.
---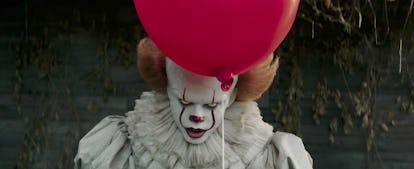 With the exception of a handful of films (see: Ingrid Goes West, Landline, [Wonder Woman](https://www.wmagazine.com/story/gal-gadot-wonder-woman-reviews)), summer 2017 has been a dud for the movies. Fall, however, is shaping up nicely thanks to It, the new film adaptation of Stephen King's 1986 book. On the movie's opening night, it earned a whopping $13.5 million, Variety reports. That places It right below Beauty and the Beast's $16.3 million and Guardians of the Galaxy Vol. 2's $17 million opening nights, making it the third largest film of the year.
The opening night is notable considering just earlier this week on Wednesday a new box office low was set in North America, with sales dropping 6.5 percent from 2016, Variety points out. Meanwhile, at the tail end of August, it was revealed that movie ticket sales reached a 25-year low throughout the summer, as the [Los Angeles Times](http://www.latimes.com/business/hollywood/la-fi-ct-movie-projector-summer-meltdown-20170830-story.html) reported. The biggest success story of summer 2017? Wonder Woman, which grossed over $400 million, proving that there indeed is a place for female-led superhero narratives and the world needs more of them.
Apparently, the world loves horror stories as well, since It is a certified hit. Even without having seen the movie, it's easy to see why Stephen King's book is such a draw. Not only is the Andrés Muschietti-directed film a remake, playing to our nostalgia-obsessed culture, it also features a very watchable lead, though disguised as Pennywise the Dancing Clown: Bill Skarsgård, the brother of Alexander and the son of famed Swedish actor Stellan. Bill's transformation into a villain is truly something to behold, as he broke down his process to Slash Film saying, "When I was thinking about what scares me, the concept of unpredictABILITY is something that's very scary to me. If you have explosiveness and quick changes, it's something that's very unsettling. I wanted to incorporate that unpredictability, but have the character be almost like, you know when you're about to pop a balloon [between your hands]? It's this tension of explosiveness that's about to happen. In the character, if something happens, it's super explosive. But there's an unpredictability, as if you're pulling something back and at any moment, it might snap. I wanted to incorporate that in the physicality of it."
Of course, it also helps that Bill and his brothers Alexander and Gustaf made the It red carpet an unforgettable one.
Related: This Is the Year Horror Movies Will Put a Fright Into the Oscars Favorites