Anna Sui's Sweet Tee (and her fave lunchtime haunts)
Anna Sui has definitely been having a bit of a moment. She's been a leader in the fight to preserve the Garment District. There was that glowing story in the Times spotlighting her loyal fanbase...
---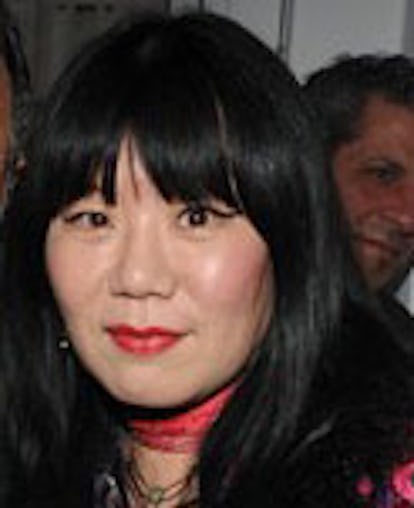 We recently learned that Sui has designed two shirts for Nordstrom in honor of Asian Pacific American Heritage Month. (One is a blow-up of one of the sketches she did for her spring 09 collection and includes a real satin bow on the girl's head. The other one is festooned with lace trim, a pearl necklace and real satin bows.) They are $60 each and all proceeds will go towards the scholarship program of OCA, a national organization dedicated to serving Asian Pacific Americans. They're available now at Nordstrom.com/apahm.
Anna has, understandably, been awfully busy as of late, but we did manage to ask her one question about something dear to our hearts: food. Since she is such a champion of the Garment District, could she tell us where to get a decent bite to eat around there? Anna's answer: "Keens Steakhouse is a favorite for lunch. And Schnipper's, a new place in our neighborhood, is a classic American diner with great salads and hamburgers. For coffee, my favorite place is in the lobby of the building across from mine, a husband and wife from India sell it from a little window. It's the best."