Summer Reading Courtesy Reese Witherspoon, Sarah Jessica Parker, and Yara Shahidi
See the books celebrities are sharing on Instagram this summer.
---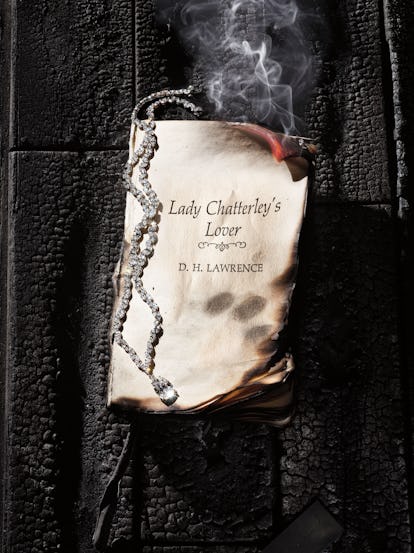 While in some ways social media might be distracting us from summer reading, thanks to a handful of bookworm celebrities with big followings on Instagram, the love of reading still very much alive and well.
In the same way that Kim Kardashian, for example, might share her latest beauty product or merch drop on Instagram, she's also been known to post the latest picks from her book club with Chrissy Teigen and hairstylist Jen Atkin, the first of which was Embraced By the Light by Betty J. Eadie about coping with a near-death experience.
Other celebrity book club founders include Reese Witherspoon, who has a separate Instagram account for her R.W. Book Club, which has almost 75,000 followers; Emma Roberts started Belletrist, which has well over 90,000 followers; and we also discovered through Alessandro Michele's Instagram account that the musical artist Florence Welch has a book club called Between Two Books. Plus, Sarah Jessica Parker is now a book publisher herself, working closely with Hogarth on acquiring new authors.
Additionally, there are a handful of celebrities like Mindy Kaling, Tavi Gevinson, Yara Shahidi—and even Britney Spears and Paris Hilton—who make a point to keep their followers up to date with the books their reading, offering reviews and recommendations all year round. Of course, their picks are also a great way to get inside their heads.
Below, celebrities share their summer reading picks on social media.
Sarah Jessica Parker:
No One is Coming to Save Us by Stephanie Powell Watts.
Mindy Kaling:
Monty Python Speaks! by David Morgan.
Tavi Gevinson:
Too Much and Not In the Mood by Durga Chew-Bose.
Yara Shahidi:
Giovanni's Room by James Baldwin.
Britney Spears:
Daring Greatly: How the Courage to Be Vulnerable Transforms the Way We Live, Love, Parent, and Lead by Brené Brown.
Florence Welch:
Here I Am by Jonathan Safran Foer.
Emma Roberts:
Touch by Courtney Maum.
Reese Witherspoon:
Eleanor Oliphant Is Completely Fine by Gail Honeyman.
Paris Hilton:
The Subtle Art of Not Giving a Fuck by Mark Manson.
Watch: Pharrell, Lily Collins and More Read Chanel's Seven Most Inspiring Quotes