Taylor Swift's Necklace in New "Delicate" Music Video May Have a Hidden Meaning
Taylor Swift just released another video for her new single Reputation, and it may contain a hint about her relationship with Joe Alwyn.
---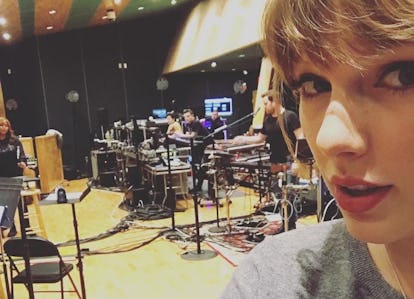 Courtesy of Instagram / @taylorswift
Taylor Swift released yet another video for her new single "Delicate" this Thursday on Spotify and, of course, there are already plenty of theories about what it means.
But, there is one that is getting the most attention. In "Delicate," Swift wears a Tiffany & Co necklace (that can be purchased here) with the letter "J" on it and points to it while singing "you must like me for me." This has some fans speculating that her gesture is a sweet nod to rumored boyfriend Joe Alwyn. Though it seems fairly certain that the two are a pair, and have been for some time, neither has made a declaration of their relationship and many think this might be it.
It should be noted that the necklace is not a new item in Swift's wardrobe — she's been spotted wearing the piece of jewelry since this past summer. When she includes it in something as message-driven as a music video, however, it's hard not to take a second look. Watch the video here, and decide for yourself:
Related: Taylor Swift's "Look What You Made Me Do" Video: Homage or Ripoff?