The Art of Drake
In case you missed them, here are the top stories about W's Art Issue cover star.
---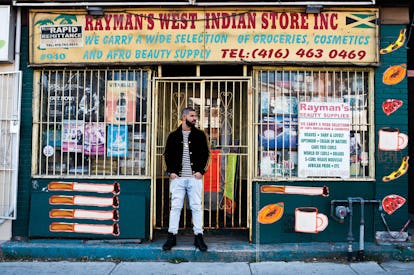 Drake Wants to Stretch Your Mind Like a Canvas Lynn Hirschberg expands on the greatness that is the art of Drake.
Drake: View From the Five Superstar rapper Drake plays muse to a crew of strikingly diverse artists.
The Best Drake Fan Art Drake loves a good meme (he even made a meme slideshow dissing Meek Mill at OVO Fest this year), but he also loves the art his fans make for him. Here, a roundup of the best portraits and of course, "If you're reading this…" interpretations.
How to Get Drake's Attention (Hint: Wear Givenchy and Chic Chains) So you want to be a Drake girl? To get the superstar's attention, first you need to dress the part. We broke down a few lyrics for styling inspiration—the rest is up to you.
Dress Like Drake Some really nice things inspired by the superstar.
Five Women Cover "Hotline Bling" The Drake hit can actually mean more than one thing.