The Best Basel Bashes
In case you missed them, here are all the best parties from Art Basel 2015.
---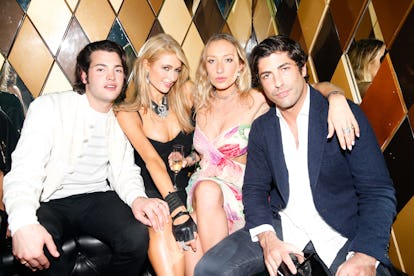 Party Like a Miami Art Collector Jorge Perez threw a dinner at his own museum and got Wyclef Jean to perform.
Battle of the Basel Parties: Rubells vs. Faenas Two parties. Same time slot. What to do? Decisions, decisions at Art Basel Miami Beach.
Salivate Over These New, $7,500 Hermès Scarves Colorful and intricate, they're part of a collaboration with the artist Julio Le Parc.
Of Course Paris Hilton Adores Art Basel Parties, parties, and more parties – it's her kind of place.
Jeremy Scott's Art Basel Party Out-Miami'ed Miami The designer threw a party at what was once a Valhalla for Florida retirees.
Basel's Boogie Nights A party on Wednesday night took place at a pop-up roller disco in the middle of the beach.
Basel's Last Blowout Solange and Lenny, flowing Dom Pérignon and a very indulgent crowd at Aby Rosen's annual party.
Hello, Ladies of Miami: Jean Pigozzi is in Town The international man about town as been enjoying the pretty sights.
It's Always Sunny in Swarovski The crystal atelier commissions a sun sculpture from Fernando Romero, son in law of Mexico's richest man, Carlos Slim.
Battle of Basel Parties: Tina Brown vs. the Public School Boys The latest in our continuing series from Miami Beach. In today's chapter, Maxwell Osborne and Dao-Yi Chow face off against the former queen of buzz.