The guys behind Tenjune talk their new club, doormen & more
Many a wannabe in the New York club scene has tried and failed to get into Tenjune, the Meatpacking District hotspot known for having one of the most selective door policies around. Keeping the boite...
---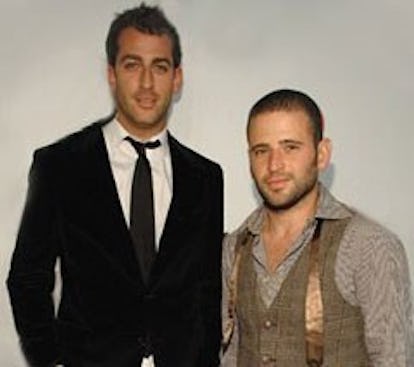 You're known as nightclub guys. So why a restaurant? Birnbaum: A restaurant can last for 100 years. For us, at our age and where we're going, we don't want to see a nightclub every day for the next 50 years.
How long has Abe & Arthur's been in the works? Remm: We started talking about the project two years ago, and we took over this space about a year ago. We were adamant that it not look like Lotus in any way — we didn't want people thinking, "Oh, it's just like Lotus, with green paint instead of red paint."
What was wrong with Lotus? Did you guys ever hang out there? Birnbaum: I lived at Lotus, practically. It had one of the longest runs ever, but no matter how great you are as a nightclub there's a certain longevity that can't go past X number of years. It's just what it is — they come and they go.
So, what's going to make your two new places stand out? Remm: The synergy between our restaurant with the club downstairs is going to keep it new. The focus will be on the restaurant; that's where we see nightclubs going — away from the big mega-clubs.
What do you say to people who think the Meatpacking District is becoming too clubby? Remm: What the neighborhood was before was transvestites and crackheads. I don't know what people could possibly say about the neighborhood that's better than it is now: it's safer, it's got amazing retail, amazing restaurants, and it's got a great vibe that everybody in the world talks about.
Tenjune's got one of the toughest doormen in the business, Aalex Julian. Will he be working at the new club? Remm: Yeah. [Laughing.] He's had someone training underneath him, an intern, at Tenjune. Birnbaum: We asked him to shave his head, the new guy.
Read our related blog: Avenue Doorman Wass Stevens Can See Right Through You