The New Royals
From Charlotte Casiraghi to the Queen of Comedy, these fabulous women totally rule.
---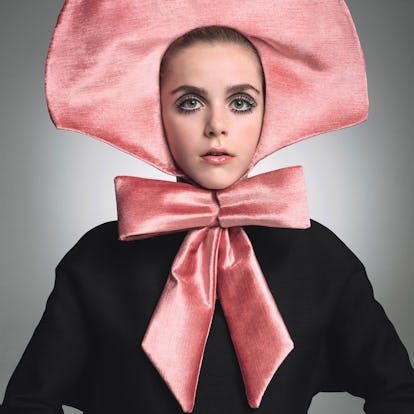 What is royalty in this day and age? Is it, to paraphrase Lorde's hit song "Royals," a lofty attitude that demands diamonds on your Rolex? Or is it something more impressive: status that can be earned through talent and hard work? Although royalty is obviously still achieved through lineage, a title alone isn't enough to make W's list.
For this issue, we chose 12 standout women from the worlds of society, fashion, and show business, and divided them into new and classic royalty—a distinction based on time spent in the spotlight, more than anything else. Among them are Kendra Spears, an American model who last year married Prince Rahim Aga Khan; and Charlotte Casiraghi, the granddaughter of Princess Grace of Monaco (who as a Hollywood princess had double royal status). In the realm of film, Ellen Page is not only an Academy Award nominee (for 2007's Juno) but also one of the very few openly gay acting nominees in the history of the Oscars.
The legendary Joan Rivers, who passed away this month at the age of 81, must be recognized for her sheer nerve: More than 50 years ago, when she started performing, women did not do stand-up comedy. Rivers was booed and discouraged, but she persevered and, in many ways, helped pave the way for performers like Kristen Wiig—a fearless chameleon who ­cowrote Bridesmaids, one of the most successful R-rated comedies of all time.
In the '80s, the fashion world anointed its own royal family—the supermodels. And no one has ruled with more authority than Naomi Campbell, a stunning diva with presence and personality. For years, there was no legitimate contender for the supermodel throne, but then Cara Delevingne came on the scene. After just one season, Delevingne went from well-bred London girl to full-on runway regent. As a designer, Stella McCartney made a similar immediate splash. With her first collection, she defied skeptics who thought she was just the pampered daughter of a Beatle. McCartney's talent, drive, and knack for understanding the sartorial needs of women have made her an icon.
Despite an equally impressive genealogy, Anjelica Huston did not have McCartney-like early success: When her father, the director John Huston, cast her in her first film, 1969's A Walk With Love and Death, the reviews of her performance were scathing. Years later, after a successful modeling career, she returned to acting and earned her dynastic status when she appeared in Prizzi's Honor, winning an Oscar and establishing herself apart from her famous family. Although Huston segued to TV, it's difficult for television stars to become legends. And yet, the minute Jaclyn Smith tossed her glorious hair in the opening credits of Charlie's Angels, she secured her spot in the pantheon. A new generation has watched Kiernan Shipka come into her own on Mad Men, in which her increasingly sophisticated performance as Sally Draper has made her new royalty. As Mad Men ends, it will be exciting to see what Shipka does next.
Which is why royalty, as we look at it, is so fascinating: The women in this issue share a rare combination of strength, charisma, and character. They have all achieved something difficult and remarkable on their own terms, and none of them is ready to quit anytime soon. That drive is contagious: Long may these fabulous women reign.