This November, Tory Burch Will Change the World With Her Vote, and You Can, Too
Actresses Debra Messing and Connie Britton, designers Tory Burch and Zac Posen, model Martha Hunt, and more fashion personalities urge you to get out the vote November 8.
---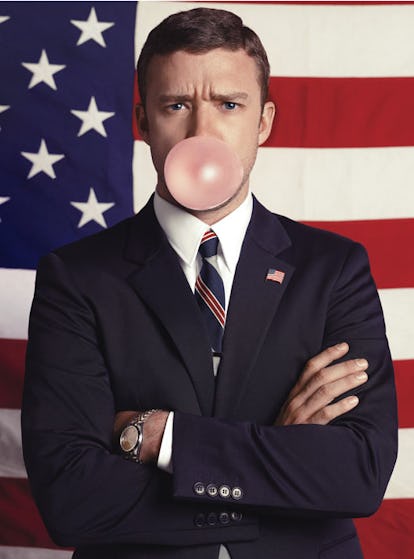 Michael Thompson; styled by Edward Enninful
Last month, W and several women's magazines announced a partnership with the #OurVoteCounts initiative to promote voter registration in the lead-up to the 2016 presidential election. Since then, registration has wrapped in many states; the two remaining presidential debates, and the vice-presidential debate, have come and gone; and election day is nearly upon us. Registration is just the first step: Come Nov. 8, it's imperative that each and every eligible voter turn out to their polling places to cast their ballots, regardless of political affiliation.
From foreign policy to domestic, from workplace security to women's reproductive health, the issues at play in this election, and the decisions the next president makes, will impact every person in this country. An open seat remains on the Supreme Court that our next president must fill. Immigration remains a point of contention, and, as we've seen in the discourse throughout this year, one on which our candidates approach from very different perspectives. And whether you're a first-time voter like Dylan Jagger Lee, who, at 18, will cast his inaugural ballot Nov. 8, or a veteran like designers Diane Von Furstenberg, 69, Zac Posen, 35, and Tory Burch, 50, your vote counts.
But it's not just about the choice between Donald Trump and Hillary Clinton: The down-ticket elections, too, will have a tremendous influence on the decisions our next president makes. As Kerby-Jean-Raymond of Pyer Moss says, "You need to know who your senators are. You need to know who your congressmen are. You need to know who your assemblymen are, because these people effect change as well."
Still, in spite of the enormous and far-ranging issues at play during election season, many voters stay home when it comes time to make a decision. In 2012, just 64 percent of eligible women voted; out of that number, just 45 percent of eligible female voters between the ages of 18 and 24 cast a vote. This youngest generation of voters is the one for whom these decisions will have the widest- and longest-reaching impact, so it's essential to get out the vote.
The stakes of this election aren't confined to the direction our nation takes over the next four years; it's a decision between fundamentally divergent political philosophies that will resonate far beyond either Hillary Clinton or Donald Trump's respective tenures. And you have a say — on Nov. 8, as every year, your vote counts.
As Louise Parker says, "This election has stirred up a lot of hatred and division, and we need to show the rest of the world that we're still able to make the right choice."