Five minutes with our fave TV blogger, Richard Lawson
This year, our roster of must-watch TV shows—Real Housewives, Gossip Girl, NYC Prep, The City—ballooned like the mostly fake breasts of the aforementioned shows's stars. Fortunately, there was a way to quell the moral hangover...
---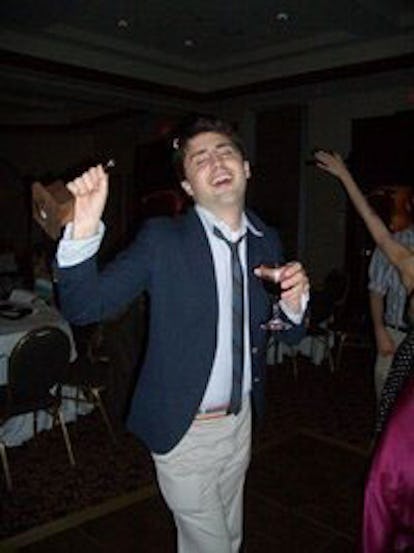 When does your new job at TV.com start? It started Monday—kind of a soft opening.
What's your new beat there? It's kind of unclear right now, but I think it's going to be TV commentary and some reviews. I imagine in some capacity the recaps will continue as well.
Are you planning on recapping any new shows? I'm hoping to recap Real Housewives of Orange County, which is the original and the best.
Why? Vicky alone—Vicky is just the most tragic person on television I think. Awful but kind of wonderful at the same time.
Who of the people you've written about would you be most frightened to meet? I would have to say Countess Luann from The Real Housewives of New York. I think that she might have some harsh words for me.
How much TV do you watch every day? I would be lying if I said any less than 3 or 4 hours a day.
Ok, who do you prefer. Chuck or Nate? Chuck.
Gossip Girl or NYC Prep? NYC Prep. It's not trying to be an actual drama.
Kelly Bensimon or Bethanny Frankel? Bethanny, absolutely. The others try to be sly about the fact that they're trying to sell products or whatever—but Bethanny is just really upfront about it, like, yeah this is a business tool.
Katherine Heigl—total jerk or just misunderstood? I err on the side of negativity about her but I'm waiting to be pleasantly surprised. Movies like The Ugly Truth are not helping though.
Tell us the story of how you got your job—we understand it's a good one. I had just started reading Gawker and there was a funny posting on their site for someone to work in ad sales as an assistant. I got it, and I felt that I needed to prove my—I don't know—being able to work at that company because it seemed really hip and kind of scary at the time. So I thought I'll audition to be a commenter—then everyone found out that I was that commenter, and they called me up to switch into editorial about six months after I started commenting.
How was your identity revealed? At the time Allen Salkin, who writes for the New York Times, was doing a feature about the weird subculture of blog commenters, and so Choire [Sicha, a Gawker editor] pointed him in my direction. So I guess you could say I came out in the Times—which was sort of ridiculous, but I thought it was a funny way to do it.
What was Nick Denton like as a boss? Um—he was—he's, you know, he's intense.
In your new gig will you be allowed to incorporate your fantastical realism approach to TV journalism? I'm hoping so.