Tilda Swinton has her own fragrance
Tilda Swinton has worn the same fragrance -- Penhaligon's Blue Bell -- for 25 years, so it took something really special to get her to branch out. The actress, who's currently tearing up the art-house...
---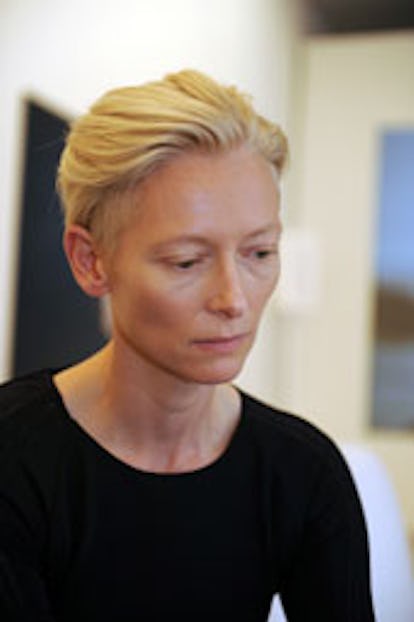 How did Like This come to be? I'm not a big fragrance consumer or anything but when my friends at Etat Libre d'Orange said that they wanted to make something that would be really personal for me, I said yes. I thought about how wonderful it would be to make some kind of magic elixir that, everywhere you went, would make you feel safe and feel like home.
So what's in it? We thought about the smells in my house, my garden and land. We started with the idea of ginger, partly because I am a natural ginger [points to her hair], I love the taste of it, and I felt very ginger for this adventure. Also pumpkin, carrots–last year I managed to grow baby carrots for the first time.
Do I smell dirt? Yes, there's dirt, vetiver, which is that greenhouse smell. There's also bread, and at one point I remember asking, "Would it be possible to get a dog's paw in there?" And so they did dogs' paws.
And would you ever want to do this again? I'd love to play with it. I don't need to do it again, but it is a whole new world, no question. They opened me to the possibility of creating the scent of snow! Who knew! [#image: /photos/5853a370e3d613c03e1ec5e9]||||||