W Movie Club: Ferris Bueller, Eyes Wide Shut, and Other Classics From the '80s and '90s
Editor Allia Alliata di Montereale lists her all-time favorites from bygone eras—including "Reversal of Fortune" and "Crouching Tiger, Hidden Dragon."
---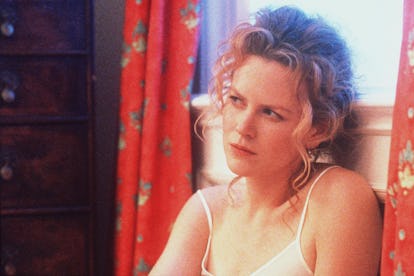 Welcome to the W Movie Club, a new series in which W magazine's editors pick five iconic films to watch while in quarantine. This week, special projects editor Allia Alliata di Montereale lists her all-time favorites from the 1980s, 1990s, and early Aughts—some of which, she discovered during quarantine.
Eyes Wide Shut
I love movies that tell the story of a single day or night. Eyes Wide Shut follows the wild night-long journey of Dr. Bill Hartford, played by Tom Cruise, after finding out his wife has sexual fantasies about another man. Stanley Kubrick has directed countless great films, but this one plays with our deepest imaginations…maybe it's the masked party.
Watch it on Amazon Prime.
Crouching Tiger Hidden Dragon
This is one of my all-time favorite action movies. Taking place during 19th-century Qing dynasty China, the viewer follows Zhang Ziyi, the princess-turned-warrior, as she searches for the missing mystical sword "Green Destiny." She still makes me wish I could walk on the branches of bamboo trees.
Watch it on Amazon.
Women on the Verge of a Nervous Breakdown
In this highly amusing rom-com, we follow a woman on the brink of discovering the reason her lover has left her. I watched this for the first time during quarantine and it quickly became a favorite—if not simply for the 1980s fashion inspiration, then for the outrageous passion each woman exudes. There is nothing as gripping as a Spanish love story drama.
Watch it on Amazon.
Ferris Bueller's Day Off
If you're in the mood for a lighthearted movie accompanied by a nostalgic soundtrack, this 1980s comedy tells the story of high school student Ferris Bueller playing hooky—and his school principal's unrelenting mission to catch him in the act. This movie never gets old; I've watched it 100 times.
Watch it on Amazon Prime.
Reversal of Fortune
If you love a mystery drama based on a true story, this one doesn't disappoint. Claus Von Bulow, played by Jeremy Irons, is suspected of murdering his wife, socialite Sunny Von Bulow, who is found in a coma. Only lawyer Alan Dershowitz can help Claus win the case. Dershowitz's recent real-life involvement in the Jeffrey Epstein case was what first prompted me to watch this movie. I'm sure if that story is adapted into a film, it will be one to look out for.
Watch it on Amazon Prime.