We Heart Bitsy von Muffling
I've finally admitted to myself that I will be going to see Sex and the City 2. I was trying to avoid it, but then I saw the trailers and... couture on camel? Seriously? This...
---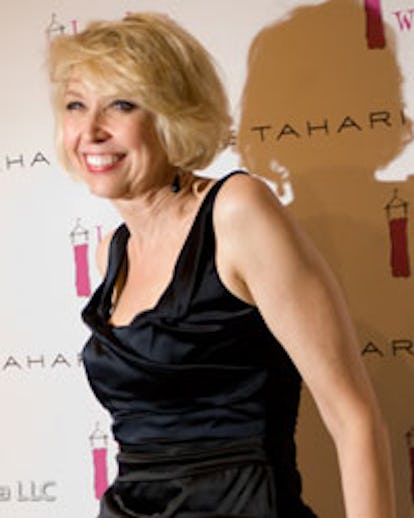 I am disappointed, however, that the movie's IMDB listing reveals no mention of actress Julie Halston's return as Bitsy von Muffling. Remember Bitsy? She was a socialite who married a cabaret singer played by Nathan Lane in Season 5 and everyone rolled their eyes because they thought he was gay … and then Bitsy shows up all glowing and pregnant in season 6, much to everyone's bewilderment. (We also caught a glimpse of her in the first movie, sitting next to Stanford Blatch at Carrie's rehearsal dinner.) It really is a pity she isn't returning for SATC2, because last night I got a chance to see Halston in a performance in Nora and Delia Ephron's Love, Loss and What I Wore (she's part of the new cast that took over this week). And I must say, she is a funny, fantastic and tragically underused character actress.
Lane and Halston in the Sex and the City episode "I Love a Charade."