Whatever you do, don't ask her to bake a cupcake
Since 2004, Valerie Gordon has set a benchmark for the sweet life in Los Angeles with her very refined—and undeniably expensive—chocolates, caramels and petits fours. Think of them as Power Desserts: the $250 "Grand Tower"...
---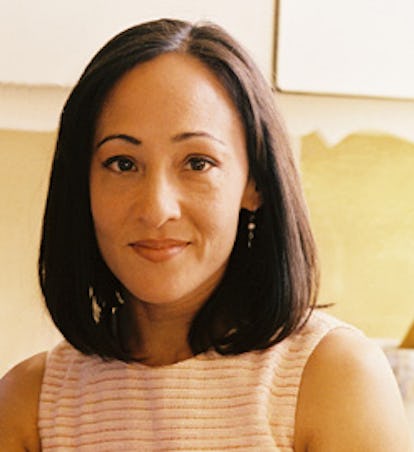 What's right about a cupcake? Oh…that is tough. What's right about a cupcake is that it's a single serving. A person can indulge and feel as if he hasn't overindulged.
What's wrong with a cupcake? The sugar content is incredibly high, so you loose the integrity of the other ingredients. It's the same thing that's wrong with fast food: it oversimplifies. Cupcakes speak to our most childish instincts.
So the idea of a "a gourmet cupcake"— —is an oxymoron.
I believe in doing something seasonal. Right now I'm loosening up our desserts and changing our menu every week with farm-fresh produce. We're doing hand pies and tarts. And jam, of course.
You know how Bruno tries to commit carbocide? If you were to attempt carbocide, what would be on the table? I would have a dozen English muffins from Model Bakery in St. Helena, tea sandwiches, creme-fraiche scones with jam, toffee from See's Candy, bread pudding from Tartine in San Franciso. And my own apple pie.
Are there flavor trends in confectionary? Oh, sure. Chive blossoms. Blossoms from herbs and fruit blossoms are coming down the pike. It's a new flavor and they have a very short season. It's hyper-seasonal.
Speaking of seasonal, when is this whole locavore/urban farmsteader trend going to end? I have a theory that there's going to be a new trend called Importavores, where people only eat things that are imported. That will be the new renegade. It's going to start like speakeasies, and people will have these very lavish meals. Indulgent things like foie gras, caviar and certain cheeses will be eaten in very large quantities. That's what's going to happen next.