Who knew? Carole Bouquet now a winemaker
Actress Carole Bouquet may be best known as iconic French beauty and the onetime face of Chanel N°5, but she has another calling: winemaker. In Pantelleria, an island south of Sicily where she bought land...
---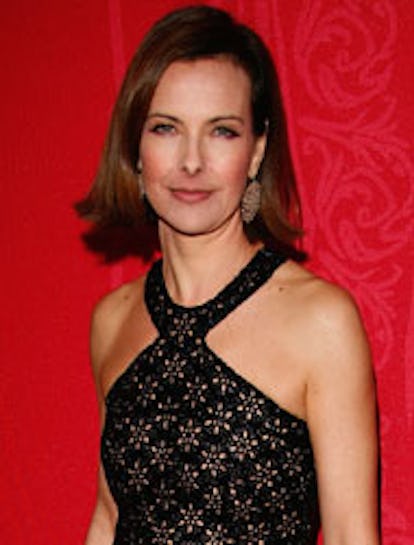 How did you get interested in wine? Drinking it. Drinking and eating.
How do you stay so thin? It's in the genes! And luckily, I love swimming. I can swim for 2 hours every day.
What's your best wine-tasting memory? The first wine I drank, a Château Haut-Brion. I was 22, it was my first glass of wine, and I discovered voluptuousness. From there, I started tasting French wines, then Spanish wines, then Italian wines.
The laws against drinking and driving in France are getting more and more strict. How do you manage when you go out to dinner? I don't take my car. I can't drink only one glass of wine—it's just impossible. Wine is connected to abundance. And I tell my kids, "Drink—but don't drive."
What if you had to choose between your acting career and winemaking? I'm attached to my land in Pantelleria as if I'd inherited it. Acting is my job, Pantelleria is my home.
Photos: top, Julien Hekimian/WireImage