Whoopi Goldberg Leads a Historic New Class of the Oscars' Board of Governors
Several Academy of Motion Picture Arts and Sciences branches got much more diverse representation.
---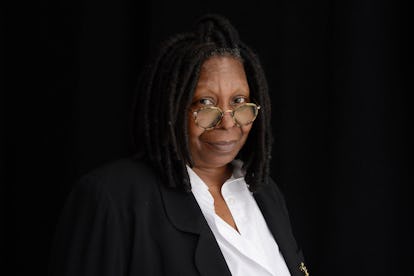 Larry Busacca
The Academy of Motion Picture Arts and Sciences is serious about correcting the two main critiques of the Oscars: a lack of non-white nominated actors and the lack of nominated female directors. Two years after the /#OscarsSoWhite controversy and in the midst of a long running discussion about how few chances female directors get in Hollywood (one heightened recently by both Patty Jenkins' historic success with Wonder Woman and Sofia Coppola's best director win at Cannes), the Academy has announced some interesting new editions to its Board of Governors.
The Academy's governing body is made up of 51 "Governors" who represent 17 different branches (each branch gets three representatives each). Some of those seats were up for election this year, and the results show the Academy is getting real about correcting itself.
Whoopi Goldberg, who won best supporting actress for Ghost in 1990 as well as a former host of the ceremony, is now the latest Governor for the acting branch. She'll be the only non-white Governor of the branch.
Boys Don't Cry director Kimberly Peirce is now a Governor for the director's branch. That branch's representation was previously all male, and for that matter previously all straight (Peirce is openly gay).
Female cinematographer Mandy Walker meanwhile joins the previously all-male representation for her branch, while African-American production designer Wynn P. Thomas joins the designers branch. Teri E. Dorman also joins as the new Governor for the previously all-male-represented Sound branch.
The news follows the Academy's announcement of 774 New Members yesterday, the most it has ever invited in a single year. The new class is 30 percent people of color (a record) and 39 percent female (also a record). The new class includes everyone from Betty White (because you're never too old to join new academies) to Dwyane "The Rock" Johnson. Naomie Harris, Ruth Negga, Donald Glover, Kristen Stewart, Chris Hemsworth, Riz Ahmed, Margot Robbie, Adam Driver, Priyanka Chopra, Leslie Jones and Amy Poehler are also amongst some of the notable new members.
Here's hoping all the new blood at both the membership and board level results in a continued recognition of diverse talents.
Related: Wonder Woman's 9 Most Surprising Feminist Moments
See What's Trending in W Video: