Who's still dropping $320,000 on a watch these days?
In the May issue, Miles Socha reports on the current breed of big spenders, from Saudi Arabia to Shanghai. "There's still a lot of cash in the world," says Bernard Fornas, president and CEO...
---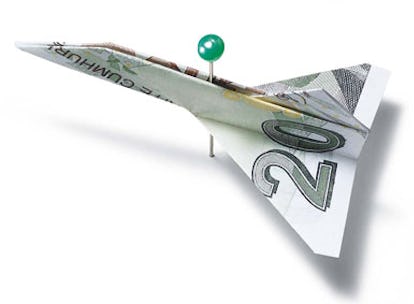 —A princess from the Gulf region was thinking of buying some clothes for her family and asked if a selection could be sent over to her suite at the Principe di Savoia hotel. John Hooks, deputy chairman of Giorgio Armani Group, gave the go-ahead to dispatch the goods. Her final purchases totaled roughly $500,000. "The more service you throw into it," says Hooks, "the better."
—A businesswoman from Dubai recently came into Selfridges in London to buy gifts for her coworkers, only to blow $110,000 on clothes and accessories for herself. Then, remembering her original purpose, she made a beeline for the store's Wonder Room, chockablock with luxury watches and jewelry, and dropped another $31,000.
Luxury executives say that they're starting to see big spenders from China, Indonesia, Brazil, Ukraine, Azerbaijan and Thailand. Read the full story HERE.