Oct 28: The Wittelsbach-Graff diamond
See the 31-carat gem at the Museum of Natural History.
---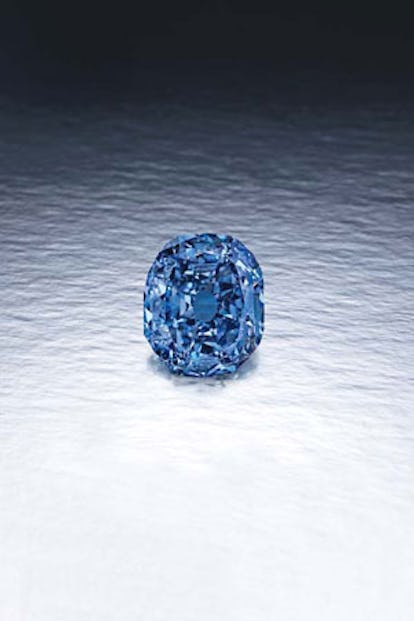 A diamond, as they say, is forever. But just like people, it can sometimes benefit from a little cosmetic surgery as it ages. Dating from 1664, the 35-carat Wittelsbach blue was bequeathed through generations of Spanish, Austrian, and Bavarian royalty. The diamond sold at auction in 2008 for a record $24.3 million; Laurence Graff, the dealer who bought it, immediately recut the most valuable jewel in the world to minimize imperfections and maximize brilliance. Now a slimmer, more perfect 31 carats—and renamed the Wittelsbach-Graff diamond—it goes on display at New York's American Museum of Natural History (October 28 to January 2011), and not without controversy. Graff may have tampered with a piece of history, but he also made it better-looking.
Courtesy of Graff